Are you a fan of Colleen Hoover's work?
With so many amazing titles, it can be hard to figure out which one is your favorite - and if you've read them all already, it might be even more challenging. Well, fret no more! My blog post is here to help, by ranking each of Colleen Hoover's novels from best to worst with an easy-to-understand guide. Plus, there might even be something new for you in the rankings - especially if you're familiar with her work.
You could get an entirely new appreciation for your favorite (or least favorite) Colleen Hoover book as we unravel this puzzle. And wouldn't it feel great to have a definitive list that places all the novels in their rightful place? Now that would make choosing you're next read a lot easier too!
Read my blog post now and find out where your favorite novel ranks among other CoHo classics! See what kind of impact this piece has on how you view her critically acclaimed works today.
💡
Just a heads up, Reading Rhapsody could make money from sales or other compensation through any of the links on this page if you purchase something – that's how I keep afloat! My reviews have been tweaked to ensure they are both concise and clear. Nevertheless, all opinions in this article are my own. Now go ahead and begin your journey to find your next favorite read!
Ranking criteria for comparison and analysis
Analyzing stories can be a lot of fun because there are so many different ways to think about them. One important tool for analyzing literature is to apply ranking criteria, such as plot, characters, settings, and more. When ranking these criteria, you might ask yourself: how well-developed was the plot? How did I feel about the characters? Was the setting interesting or dull? And so on. By breaking down a story into these smaller components and assigning each one a rank from one to five (or 11!), you will better understand what makes up the story as a whole.
My Personal Rankings of Colleen Hoover Books from Best to Worst
I absolutely love reading books, and one of my favorite authors is Colleen Hoover! Her romance novels have a special place in my heart as they're full of emotions and relatable characters. So, I thought it would be fun to share my personal rankings of her books from best to worst. Of course, this is just my opinion, and everyone might have their own favorites.
Topping my list is "It Ends With Us," a heartfelt and life-changing story that taught me so much about love and self-worth. Coming in second is "Maybe Someday" because I love the mix of music and romance. Next, I'd rank "Ugly Love" in third place for the beautiful way it portrays love and forgiveness. Finally, at the bottom of my list would be "Too Late," which didn't quite grab my attention like her other novels. Overall, I think Colleen Hoover is an incredibly talented writer, and I can't wait to read more of her captivating books!
Colleen Hoover books ranked best to worst, according to public ratings and reviews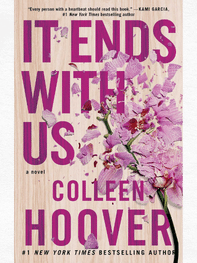 Have you ever come across a book that captivates you from the very beginning? "It Ends with Us" is one of the best colleen hoover books. The story is an emotional roller coaster that explores themes of love, loss, and resilience. This must-read book tells the tale of Lily, a young woman who moves to Boston to start her own business, and the captivating Ryle – a neurosurgeon who challenges Lily's belief in what true love can be. Through the moments of happiness and heartbreak, we experience Lily's journey as she fights to break the cycle of abuse that has haunted her for years. It's a powerful novel that will leave you wanting to discuss it with everyone you meet. Trust me; you won't be able to put this book down!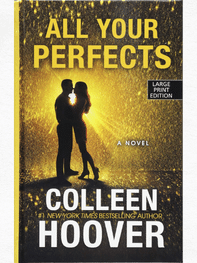 The book talks about the ups and downs a married couple faces when life doesn't always go as planned. Filled with love, heartache, and the power of commitment, this story takes you on an emotional journey that readers can learn from and enjoy. All Your Perfects reminds us that even when things seem imperfect, there is often a silver lining to be found. So, grab a copy and dive into this captivating tale that shows the importance of holding onto love during the toughest times.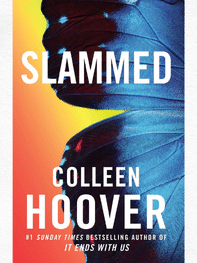 Slammed is an incredible novel that tells the heartwarming story of a girl named Layken who goes through a rollercoaster of emotions and experiences in her life. When she moves to a new town and starts a new school, Layken thinks that life will be simple and unexciting. But, little does she know that she'll soon meet a boy named Will who will change her life forever. In this emotional rollercoaster ride, the author, Colleen Hoover, beautifully portrays the ups and downs of love, family, and friendship. While reading, you'll join Layken in dealing with these emotions and creating a connection with the characters. Be prepared to laugh, cry, and explore the depths of the human spirit through this brilliantly written novel that will leave your heart feeling full and inspired by the power of love.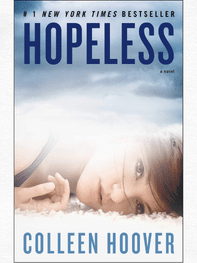 This a powerful story about love, loss, and healing. It follows Sky, a young girl who lost her mother when she was just sixteen. Following this tragedy, she moves in with her estranged aunt and begins attending a new school, where she encounters Dean Holder - an attractive yet troubled classmate who could be the key to unlocking the secrets of her past. Hopeless tells the story of Sky's journey toward understanding who she is and discovering what life has in store for her. Along the way, she finds solace in friendship and romance as well as within herself.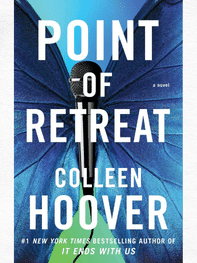 This amazing story whooshes you away to experience the emotional journey of two young people in love, Layken, and Will. Their love story, however, is not a typical one - they have to overcome a sea of obstacles to be together. This book will take you on a rollercoaster of emotions, making you laugh and cry as you root for the characters to triumph. Dive into this gripping young adult novel, and find yourself lost in the world of Layken and Will, feeling every high and low along with them.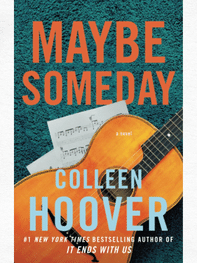 This remarkable story is about two people who come from entirely different worlds, but through a shared love for music, they find solace and inspiration in one another's presence. The main characters, Sydney and Ridge, are both going through difficult times in their lives, and they manage to form a unique bond despite their hardships. While their friendship starts to grow, it is tested by the trials of their relationships with others, and the choices they have to make. This captivating book leaves you wanting to turn pages rapidly, as it is not only about the complexity of love and friendship, but also about the power of music in bringing people together. In the end, this story shows us that life can be messy and unpredictable, but it is through overcoming challenges that we can connect with others and become stronger as individuals. So, if you're searching for a good book to get absorbed in, "Maybe Someday" by Colleen Hoover should be on your list!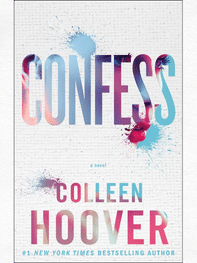 The book tells the tale of  Auburn Reed, a young woman who has suffered immeasurable loss, and Owen Gentry, a talented artist with a mysterious past. When their steamy romance unfolds and becomes intertwined, the art of confession comes into play. Throughout the story, we witness the protagonists sharing their deepest secrets with each other, helping them build strong relationships while facing numerous challenges. What makes this book so engaging is that the romance blends with universal themes such as love, trust, and sacrifice, creating an emotional roller coaster that keeps the reader hooked from start to finish.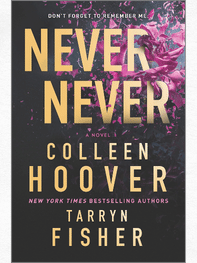 "Never Never" follows two best friends whose memories of the past year have gone missing. The two set out to uncover the mystery behind their disappearance and discover secrets that could threaten the future of their relationship and their friendship.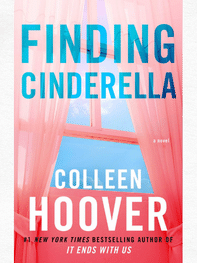 Finding Cinderella is a romance that follows the story of Six and Daniel, two characters with troubled pasts. Despite their difficult circumstances, the couple finds each other and falls in love. As their relationship grows, they discover more about themselves and are able to recover from their painful histories. Ultimately, the book affirms the power of true love to help people heal from pain and heartbreak.
This Girl is a story of love, trust, and healing. In this final installment of the beloved Slammed series, readers will find out how Layken and Will eventually make peace with their pasts in order for them to move forward into an uncertain future together.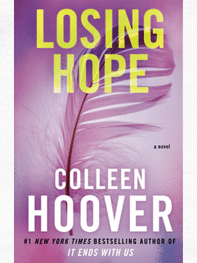 Centered around the intense relationship between two troubled people, Sky and Dean Holder. After an initial connection forged in their teenage years, the two reunite several years later after suffering through their respective difficult pasts. Throughout their journey of getting to know each other again, both Sky and Dean must confront ancient wounds, find strength through each other, and ultimately learn how to cope with hope lost and found.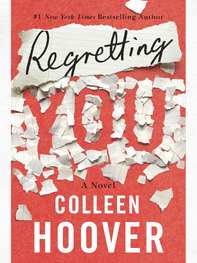 Regretting You," is a heart-wrenching and captivating story about the complexities of love, loss, and the ultimate power of forgiveness. Through the relationship between Morgan Grant and her teenage daughter.  They struggle with grief and guilt over her late father's death, this gripping novel takes us on an emotional journey to explore the depths of human emotion. With powerful language and vivid imagery, "Regretting You" will leave you moved and inspired by its honest portrayal of our own mortality.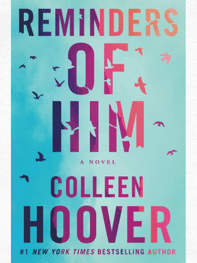 Kenna Rowan returns to her hometown after 5 years in prison, hoping to reconnect with her 4-year-old daughter. But the path is fraught with difficulty, as everyone connected to the little girl seems determined to keep Kenna out of her life. Ledger Ward is the only one willing to give Kenna a chance, and a connection develops between them. However, any hint of their relationship could put their connection with those important to them at risk. As things progress between them, Kenna must find a way to reconcile her past and build a future filled with hope and healing.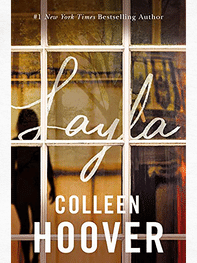 Leeds and Layla meet and instantly fall in love. But an unexpected attack leaves her fighting for her life, and the emotional trauma changes her when she returns home. Leeds takes Layla to the bed-and-breakfast of their first meeting in hopes of fixing things between them, but strange events begin to occur. When Leeds finds himself drawn to another guest of the B&B, he must make a difficult choice that could be detrimental to all.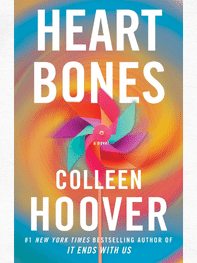 Set against the backdrop of a changing summer, Beyah Grim finds herself homeless and at her father's house. There she meets Samson, the wealthy and brooding guy next door. Despite their impending futures sending them far apart, they form an unexpected connection that neither can ignore. What was meant to be a casual summer fling turns into something much deeper as both discover their hearts swept away by a force neither one can control.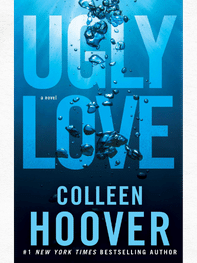 It is an amazing novel that tells a beautiful and emotional story about two young people, Tate and Miles, who fall in love despite their many complications. This book shows how love can sometimes be messy, painful, and not always a fairy tale. When you read Ugly Love, you'll feel a mix of emotions, like laughter, joy, and sorrow, as you follow the journey of Tate and Miles. By the time you reach the end, you'll realize that even the ugliest love can be a beautiful experience worth every struggle. If you're looking for a book that will stir your heart, Ugly Love is a perfect choice!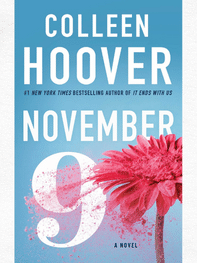 November 9 is a fantastic book that captures the emotions of love, heartache, and the power of forgiveness. The story revolves around two young people, Fallon and Ben (aspiring novelist), who coincidentally meet on November 9 every year, and their lives intertwine in ways they could never have imagined. You'll be drawn not only to the engaging and relatable characters but also to the thrilling romance and the twists and turns the story takes over time. And who knows, after reading November 9, you might just start having your own special November 9 moments!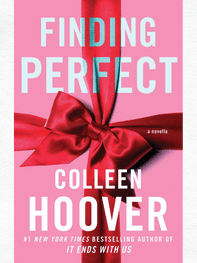 For readers looking to be reunited with some of their favorite characters from Colleen Hoover's series, Finding Perfect is a perfect choice. Written entirely from the point of view of Daniel, this novella wraps up all the lingering questions and provides a satisfying closure. To experience the full emotional impact of this story, be sure to read Hopeless, Losing Hope, Finding Cinderella, and All Your Perfects before you dive in.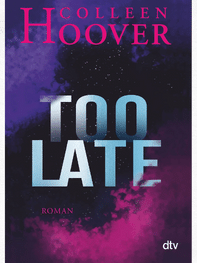 Sloan is stuck in a nightmarish relationship with the thoroughly corrupt Asa Jackson. Despite her initial love for him, she now endures his unscrupulousness, drug use, and never-ending parties in her house. The only thing keeping her in this volatile situation is the financial support for her disabled brother. However, hope arrives in the form of Carter - an undercover cop disguised as a new employee in Asa's drug ring. To Sloan's joy, Carter falls for her too and although it brings some relief to her life, their blossoming romance could have fatal consequences if Asa discovers it.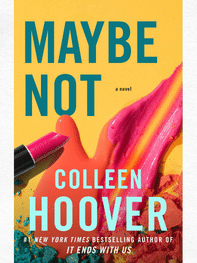 Warren is eager to experience a different kind of living situation when given the chance to live with a female roommate. But his hopes for something new quickly fade when he meets Bridgette - cold and seemingly uncaring. With the two constantly clashing, Warren has an idea: anyone who can be so passionate in their feelings of hate can also find that same level of passion in love. He sets out to see if Bridgette will be able to warm her heart enough to love him. Will this experiment end up being successful? The answer remains unknown.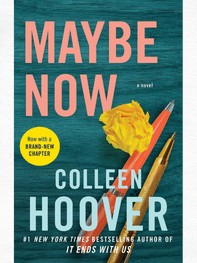 This amazing story is about a group of characters trying to find their own paths and achieve their dreams while juggling friendships and love life. The way this story is written makes it really easy for young readers to connect with the characters and their experiences. "Maybe Now" will take you on a roller coaster of emotions, from laughter to tears, in a way that will keep you hooked!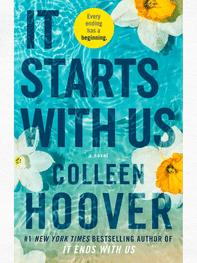 Lily and Atlas are delighted to have another chance at their love after two years apart, but they quickly realize that things aren't as simple as they thought. Lily must now navigate a civil co-parenting rhythm between herself, Ryle, and the new love that has unexpectedly come into her life. Switching between Lily's and Atlas' perspectives, It Starts with Us picks up where the bestselling novel It Ends with Us left off. It proves that Colleen Hoover can once again deliver an emotionally charged story of embracing a second chance at love despite challenges from Ryle's jealousy.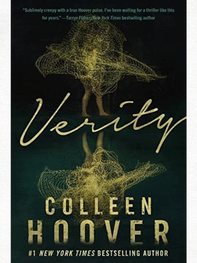 Verity is a thrilling mystery novel that will keep you on the edge of your seat. The story is about a struggling writer called Lowen Ashleigh, who is given the chance to complete the bestselling author Verity Crawford after she is injured and unable to finish her work. As Lowen digs deeper into Verity's past, she discovers shocking secrets that make her question everything she thought she knew about the famous author. This gripping and suspenseful story, filled with twists and turns, is perfect for young readers who love a good mystery and are ready to embark on an exciting literary adventure. So, get ready to dive into the world of Verity and uncover the truth behind the enigmatic author!
Key takeaways from ranking books
In conclusion, ranking the books of a talented author is never an easy task. However, when we review the key elements that make these books stand out, such as engaging storylines, memorable characters, and the unique writing style of the author, we gain a better understanding of what makes these books so enjoyable to read. It's fascinating to see how different stories can appeal to various readers and how certain books can become fan favorites. Overall, discussing and ranking the books allows us to appreciate the author's creativity and skill while enticing us to continue exploring their literary world.
With Colleen Hoover's books consistently ranking among the best young adult fiction novels, she has become known for her powerful and emotional stories with steamy romance, light paranormal themes, and heart-wrenching situations. No matter which one of her books you choose from this ranking of the best to worst, you'll be sure to find a story that will grab your attention and have you hooked until the very last page.
Whether you're just starting out on your reading journey or continuing along the path, take the time to appreciate all of Colleen's works and the overwhelming emotions she can bring out of us!
Happy Reading!