Do you remember being a teenager and having a huge crush on someone who just didn't seem to know you existed? Or what it was like to feel so passionately about something, only to have it ripped away from you? If you're looking for a reminder of what those intense emotions felt like, or if you just want to escape into a good story, check out these high school bully romance books.
Each book has something special that I love and that I think you should know about. From the sweetheart jock who finally notices the girl he's been bullying to the secret bad boy with a heart of gold, these stories will give you all the feels. So curl up with your favorite comfort food and get ready for an unforgettable ride.
The concept
High school bully romance books are a staple in the world of young adult (YA) fiction. If you haven't already read one, here's what you need to know: These books focus on two characters, usually a cocky and domineering bully who is struggling with inner conflicts and the brave and inquisitive protagonist who often falls for him despite their differences. Nothing rivals the excitement and emotion of reading about the sparks that fly between these two as they overcome obstacles both internal and external in pursuit of a healthy relationship. There's just something special about watching characters grow through their troubles while still being able to appreciate each other's unique quirks and flaws!
What makes these books so captivating and interesting
Reading high school bully romance books can transport readers to a fascinating world filled with heart-stopping thrills and unexpected plot twists. These books explore forbidden love between characters of different social standings, heightening the tension and making the story more interesting. With intriguing protagonists and complex storylines, these books captivate their readers with every page turn.
From forbidden love to fight scenes, there's something for everyone in these novels. What really makes them memorable is their raw emotions and intricately detailed relationships between characters that tug at readers' heartstrings, making it impossible to put down any of these amazing stories. Whether you're looking for an exciting read or a book full of heartfelt drama, high school bully romance books are the perfect way to get your fix.
If you're a fan of high school bully romance books, there are several titles to check out. Here are some of the most popular: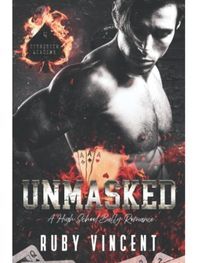 "Unmasked" by Ruby Vincent and Christian Drerup
I love the inspiring message of resilience and redemption presented in this book. It is an emotionally powerful story that dives deep into uncovering hidden secrets and finding one's true self amidst the drama in a high school full of bullies. This book offers hope that with courage and strength, it is possible to overcome any obstacle.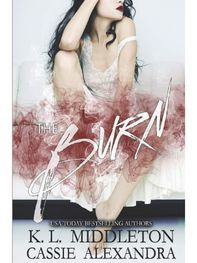 "The Burn" by K.L. Middleton and Cassie Alexandra
I love the raw emotion and journey of self-discovery presented in this novel. It is an inspiring read filled with themes of trust and risk-taking, making it perfect for any high school student. The story brings unexpected and forbidden love to light, providing readers with a powerful reminder that anything is possible if we open our hearts.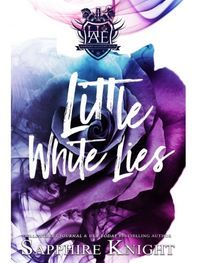 I love the intensity and suspense of this story. It takes us on a thrilling journey as our protagonist embarks on a mission to uncover the truth about her school's bullies. This book is an inspiring reminder that with courage and determination, anything is possible. It's a must-read for anyone who has ever been in a high school outcast or faced adversity while trying to stand up for themselves.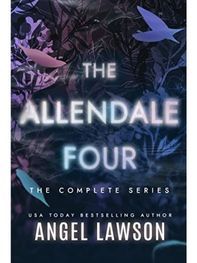 I love the raw power and emotion of this series. It takes us through an epic journey of friendship, love, loss, and triumph. Each individual book in the series contains its own unique story that ties back to the overall narrative arc. Reading this series is a great way to leave readers invested in a world they can escape into and explore while learning valuable life lessons along the way.
Check out these amazing stories for yourself!
Books about high school bullies are not your typical love stories. But what they lack in being traditional, they make up for in being captivating and interesting. If you're looking for an engaging and heart-wrenching read, look no further than the amazing high school bully romance books out there!
From stories of frenemies to enemies to lovers, these stories will have you swooning over both the drama and the developing relationships. What I love most about these books is that they show how, even in unlikely situations, relationships can form and become something special. What's more, readers should remember that these are novels, so although these stories are deeply engaging and full of emotion, at the end of the day, it all comes down to choice.
So if you're ready for an emotional rollercoaster with a happily-ever-after ending (most of the time), check out these amazing stories for yourself! And if you want more book recommendations, feel free to click the link below! What are you waiting for? Click the link now and discover the best bully romance books on the market today.