Congratulations on your new addition!
Babies are constantly learning and growing, and one of the best ways to help them develop is to introduce them to baby books early on.
Reading aloud to your baby is a great way to bond with them and helps stimulate their brain development.
With so many different titles and options available, it can be overwhelming to try to figure out where to start. When choosing books for your baby, I recommend looking for the following:
Simple stories with bright illustrations
Books that focus on one concept or theme
Repetitive phrases or rhyming text
Sturdy construction for little hands.
There are also different types of board books available to choose from. For instance, there are tactile board books, sensory board books, high-contrast board books, and interactive board books. But every child is different, so keep reading to find out what the best books for babies are.
💡
Looking for the perfect book to get lost in? Check out the selection below! Each book has been carefully chosen independently, and some may have been sent as samples for us to read. Nevertheless, all opinions in this article are my own. Just a heads up, Reading Rhapsody could make money from sales or other compensation through any of the links on this page if you purchase something – that's how I keep afloat! Our reviews have been tweaked to ensure they are both concise and clear. Now go ahead and begin your journey to find your next favorite read!
How I Choose Books for Babies and Young Readers
There are so many different board books on the market that it can be hard to know which ones babies love and which ones are best suited for their developmental stage.
To help you narrow your options, I've researched for you and have compiled a list of the top 5 best board books for babies under the age of two.
These books were chosen based on their ability to help your baby learn and grow, as well as their popularity with parents.
So, without further ado, here are the best board books for babies under the age of two.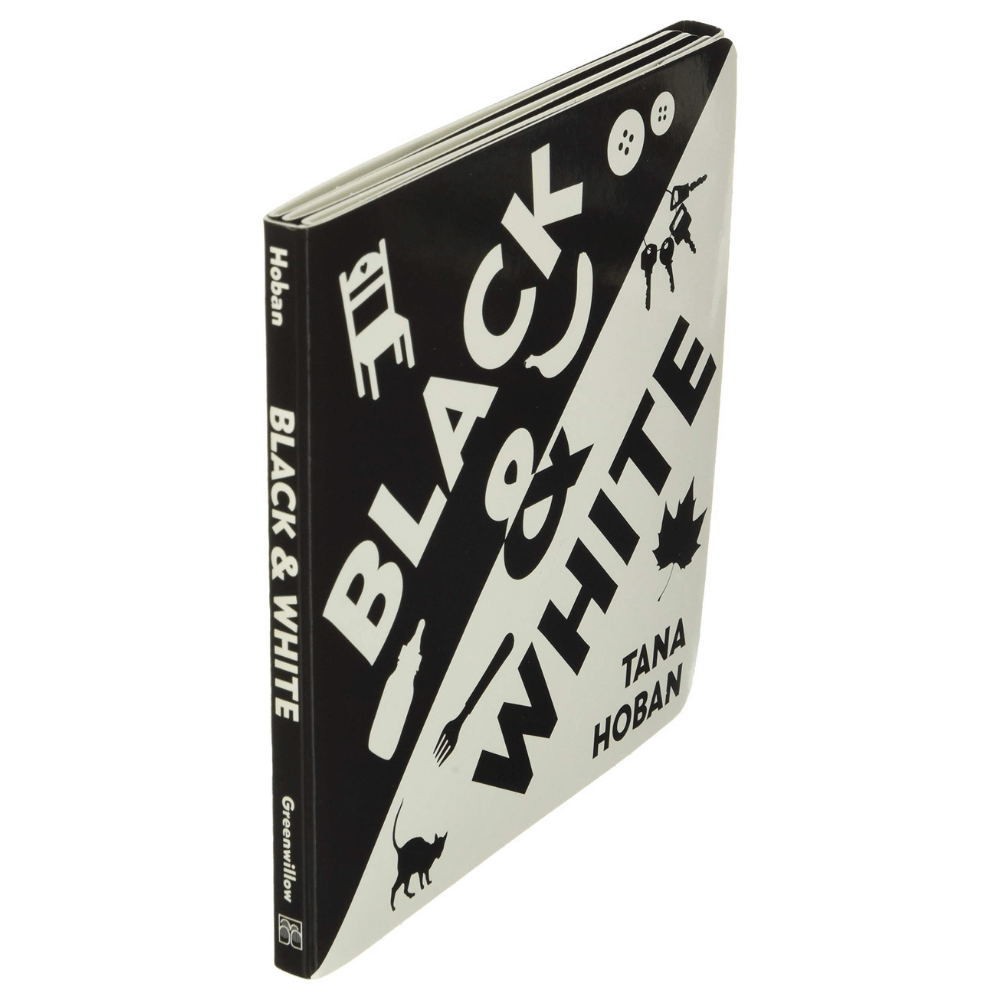 Black & White Board Book
Check Price on Amazon

Why I love it!
The high-contrast images will captivate you and your baby from the start because of the bold colors. This adorable book is filled with black-and-white images that are sure to capture your little one's attention.
Plus, this black and white book has durable board construction, which means that it can withstand all of those curious little fingers. Whether you're reading it together or your baby is exploring on their own, this book is sure to become a favorite in no time.
What You Should Know.
Babies and toddlers love this black-and-white book, and it's perfect for helping them develop their visual skills. The bold images are also great for encouraging your little one to start babbling and making sounds.
The accordion-style interactive book can be stood upright, so you can display multiple pictures at the same time. And the best part is that it's reversible—one side has a white background with black images, and the other side has a black background with white images.
So you can switch it up however you want. Plus, it makes a great conversation starter—people will be drawn to it and want to know more about it.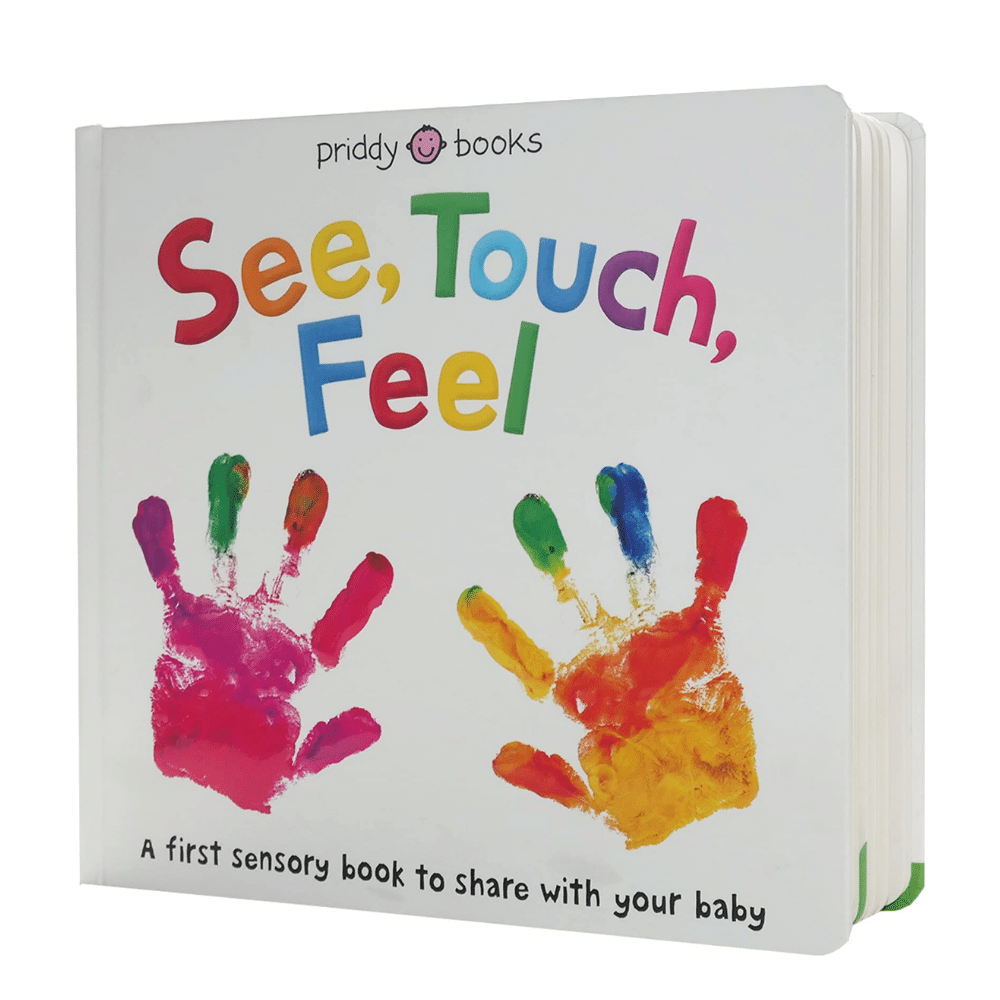 See, Touch, Feel
Check Price on Amazon
Why I love it!
This sturdy board book has die-cut pages that feature brightly colored images and a variety of textures. It is sure to capture your little one's attention. The pages are made of thick cardboard, so they are durable and will stand up to wear and tear.
This interactive book is the perfect way to introduce your child to new textures and feelings. It will also help develop fine motor skills. They will love exploring each page and discovering a wonderful world of something new.
What You Should Know.
This adorable book has a nice heavy feel, sturdy pages, and beautiful colors. The illustrations are also engaging, and the format is clean and easy to follow.
The font is clear and easy to read. Plus, the books feature kids of different diversities, which is great for promoting inclusivity.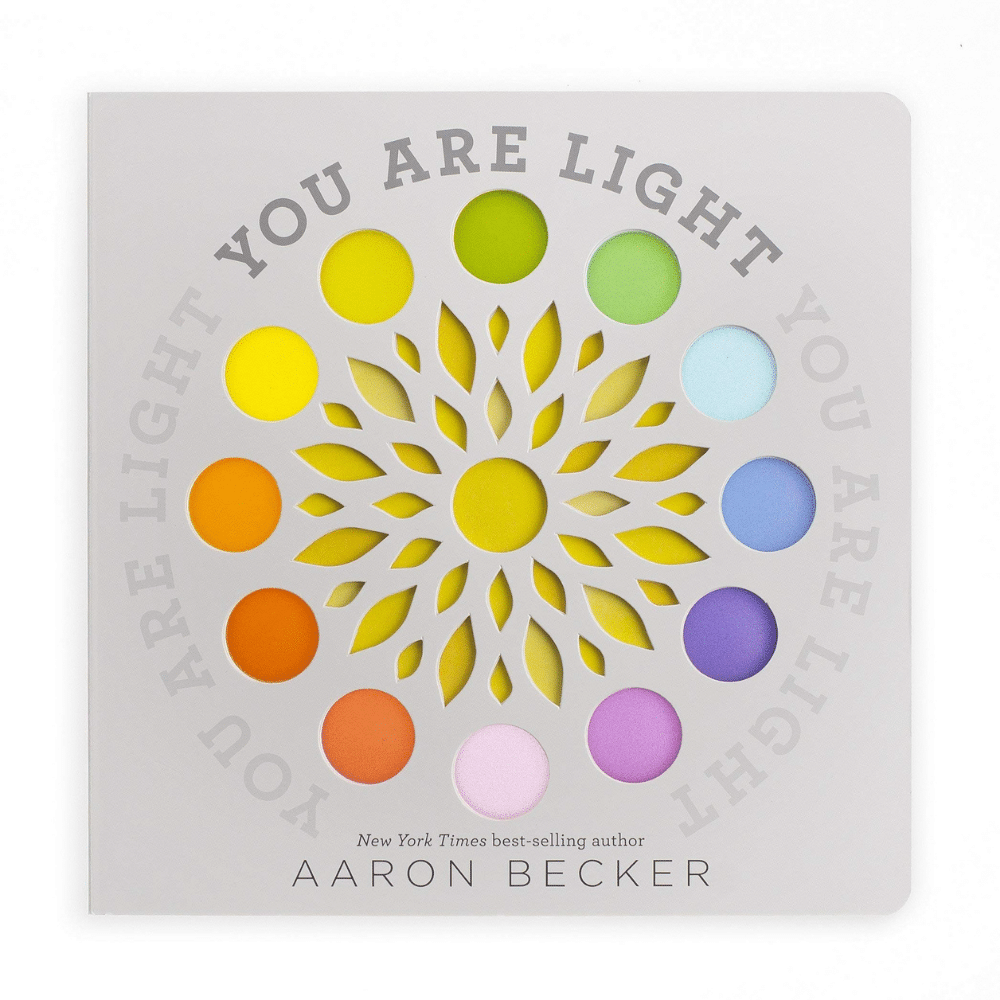 You Are Light
Check Price on Amazon
Why I love it!
You Are Light is an absolutely beautiful story that is perfect for introducing colors to your baby. The lyrical writing and enchanting see-through color discs on every page make for a truly magical experience—especially when read in front of a window so your baby can see the colors come to life with the light shining through.
This book is also great for young readers and in a group with other babies because of its interactive appeal and die-cut pages.
What You Should Know.
This board book celebrates sunlight and all the ways it enriches our world. With colorful die-cut circles that shift and change with the movement of the sun, this book is an interactive exploration of light and its many forms.
From the twinkling stars in the night sky to the rays of the sun, this adorable book captures the beauty and wonder of light uniquely and engagingly. With simple text and stunning illustrations,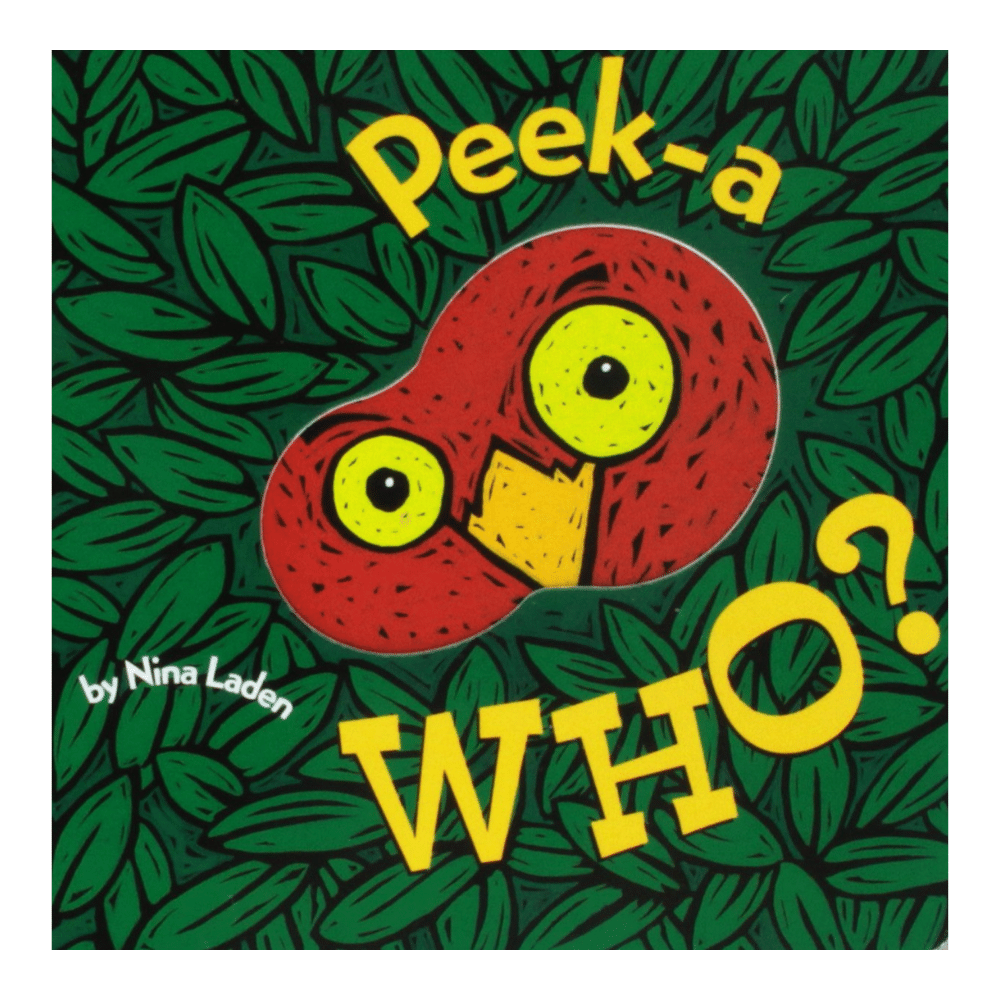 Peek-a Who?
Check Price on Amazon
Why I love it!
This is a fantastic interactive book featuring large, bright illustrations on the front and a simple, colorful design inside.
The peek-a-boo format is perfect for keeping babies and toddlers engaged. Each page features a different animal, making it easy for them to follow along. And with its super-durable binding, it can withstand even the most enthusiastic readers!
What You Should Know.
Do you have a little one who loves surprises?
The peek-a-boo surprise will make this an adorable book to captivate your little readers. This is the best board book to stimulate curiosity because it keeps them guessing with each flip of the next page!
Each page of this book has a peek-through guessing game in which a pattern with a clue to the next page's surprise can be seen. As your baby lifts the flap, they will begin to see the progress of the patterns and figure out what is coming next!
Not only is this book great for encouraging language skills and first words, but the colors and shapes are also excellent for stimulating your little one's senses.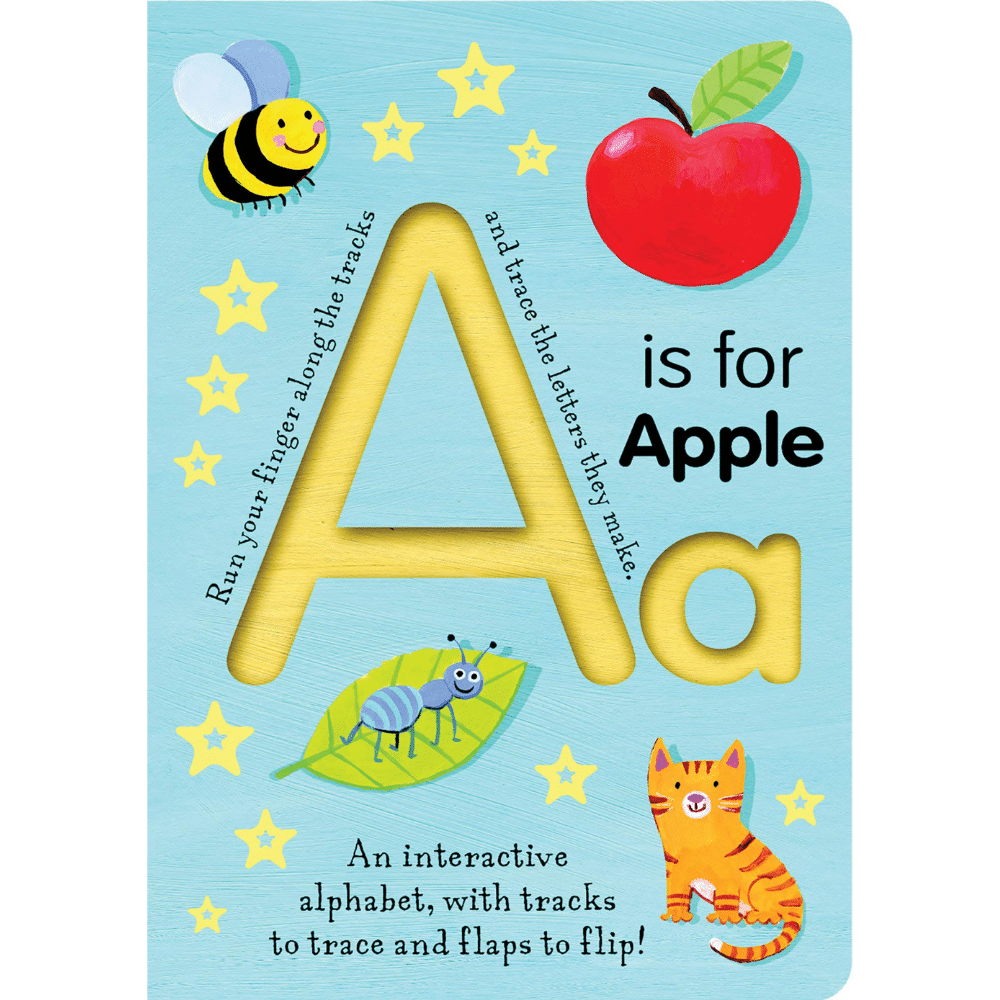 A is for Apple
Check Price on Amazon
Why I love it!
This alphabet book features colorful illustrations and traceable letter tracks.
This is the best board book to introduce letters because it teaches important concepts and makes learning the alphabet fun and easy. With its simple concept and easy-to-follow format, your child will be able to learn their letters in no time!
What You Should Know.
A is for Apple is the perfect way to help your little one learn their letters.
This fun and interactive book feature easy-to-lift flaps that help reinforce learning. As you trace each letter with your child and point to each picture, they'll start to make the connection between the shapes and sounds of the letters.
Honorable Mentions
As an added bonus, here are a few more board books for babies that didn't quite make the best list but I felt deserved to be mentioned for those who wanted to see what else is out there for their babies or toddlers.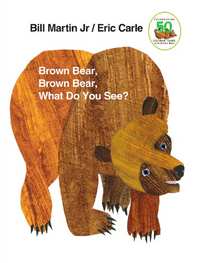 It is a classic that has been beloved by children for generations. This adorable book has minimal text and uses the same pattern of words throughout, making it easy to read and fun for your little one. Plus, the colorful illustrations of big animals are sure to capture your child's attention.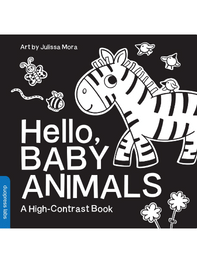 From cuddly kittens to playful puppies, this delightful book is packed with charming illustrations of ten different baby animals. Each page features a different animal, along with a friendly greeting and bold, basic patterns.
The high-contrast illustrations are specifically designed to be easy for young, developing eyes to see, making this book the perfect way to introduce your child to the world of animals. With its simple text and engaging illustrations, this book is sure to become a favorite in your home.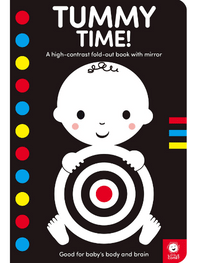 This book is full of high-contrast images that are perfect for young babies. This black and white book has bold patterns and sharp light-dark contrast that are very engaging for babies, and they will also love looking at the baby photos on the other side of the book.
The mirror embedded in the book is also a great feature, as babies enjoy seeing themselves in mirrors. You can spread the book out in front of your baby or read it aloud like a regular book, so you can enjoy reading time together.
This book is sure to keep your baby's brain busy while their muscles are hard at work.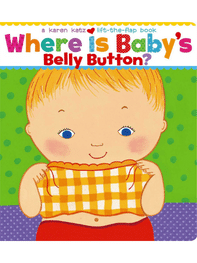 If you're looking for a great book to keep your baby entertained, you can't go wrong with "Where is Baby's Belly Button?"
The large, colorful pictures are perfect for little ones, and the "peek-a-boo" flaps are easy to flip up and down. Plus, the book is built to last—the sturdy construction means it can stand up to lots of use.
And babies will love finding the hidden items under each flap, like feet or noses. All in all, it's a great choice for a first book.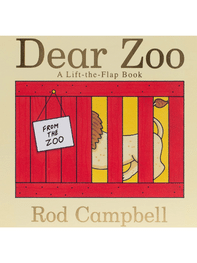 One of the things that make "Dear Zoo" so enduring is its simple but effective format. The lifting of the flaps is highly interactive and provides just enough suspense to keep young readers engaged. And, of course, there's the added bonus of those adorable animals!
The illustrations are also striking and memorable, with a strong color palette that really pops off the page.
So if you're looking for a classic lift-the-flap book that will entertain your little one, again and again, Dear Zoo is definitely the way to go.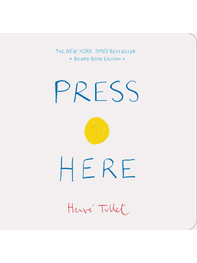 The premise is simple—your kid presses a yellow dot on the primary page, and two yellow dots appear on the second page.
However, as the book progresses, the number of dots, colors, patterns, and sizes of the dots change in response to your child's actions.
This could be an excellent book for introducing your kid to cause and impact in a very fun and interactive way.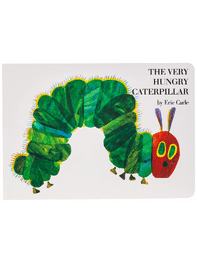 The illustrations are very colorful and eye-catching, and the die-cuts add an extra element of interest. The story is simple but enjoyable, and it's great for introducing young children to counting, colors, days of the week, and different types of food. The only downside is that the recipe for a stomach ache at the end is a little too realistic!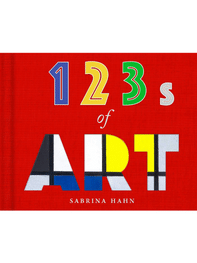 Painting can be a great way to spend some quality time with your child. It can also be a great way to teach them about colors, shapes, and numbers. This book is perfect for doing just that.
It features iconic paintings by some of the world's most famous artists, Each page features a different painting, along with a large number that your child can count.
The rhyming scheme makes it fun to read aloud, and the colorful text will keep your child engaged. 123s of Art is the perfect way to introduce your little one to the world of art!
The best board books for babies: For You!
Whether it be an alphabet book, a black and white board book, a first words book, or books for babies that teach important concepts. As long as you are building on the path to a lifelong love of reading and learning, you can't go wrong with your decision!
Any adorable book mentioned in this article is sure to be a great way for babies and toddlers to start developing their literacy skills. Especially because parent's love to spend some quality time with their little ones. I hope you will try out some of these board books and see how your baby's development progresses.
Happy Reading!
Board Books FAQs
It can be hard to know which board books are good for babies when there are so many other titles out there.
Special books for babies in board book form are a great way to introduce your baby to reading. They're also a great way to keep your baby entertained. But with so many board books on the market, it can be hard to know which ones are good for your baby.
I've compiled a list of the most frequently asked questions about board books. This will help you choose the right board book for your child and ensure that they get the most out of this book.
What is the purpose of a board book?
Board books are designed for babies and toddlers. Their thick, sturdy pages make them durable enough to withstand being chewed on, and their large size makes them easy for small hands to hold.
Board books are usually filled with brightly colored images and simple text, making them perfect for helping babies and toddlers learn about the world around them.
Are board books better for babies?
Board books are better for babies because they are more durable than regular books and can withstand the wear and tear that comes with being handled by a baby.
Board books are also easier for babies to grip and are less likely to cause choking hazards.
At what age do babies use board books?
There's no hard-and-fast rule for when babies should start using board books. Some little ones may be ready as early as 6 months old, while others may not be interested until they're closer to 1 year old. Ultimately, it's up to your child and her level of interest and development.
If your baby is showing an interest in books, pages made of thick cardboard are a great way to introduce your child to the joys of reading.
What are sensory books good for?
Sensory books incorporate not just pictures and words, but also different textures, sounds, and smells.
This helps children with SPD or ASD better process information from their environment. They can feel the different textures, hear the different sounds, and smell the different smells in the book. This can help them to better understand what they are seeing, hearing, and smelling.
What are tactile books?
Tactile books are a type of children's book that employs different textures to help engage the child's sense of touch.
Babies love these types of interactive books because they help develop fine motor skills. Also, when you mix pull tabs and high contrast images (black and white book) with simple concepts like an alphabet book or counting books, it becomes an all-in-one favorite that parent's love. They can be made from a variety of materials, including cloth, paper, foam, and even metal.
By providing a range of different textures, tactile books help to stimulate the child's tactile sensitivity and can improve their ability to identify different textures when they grow up.
Tactile books are particularly beneficial for children because of the die-cut pages with visual impairments or blindness, as they allow these children to experience books in a whole new way.