Are you looking for a fun and engaging way to toilet train your child?
I am no potty training expert, but there's no denying that successful potty training can be a bit of a process. But luckily, there are resources out there to help make things go a bit more smoothly. One of those resources is books!
If you're like most parents, you want to get your toddler to start toilet training as quickly and painlessly as possible. Whether you're just starting the toilet training journey or you're in the thick of it, books can be a great way to help spark your little one's interest and maybe even help you get to the finish line.
The best potty training books can help you get the conversation started, teach your little one the basics, and get them excited about the idea of trying the potty on their own. From funny stories about going potty for the first time to adorable characters, there's sure to be a book out there that will resonate with your little one. So if you're feeling potty training frustration, or want to start potty training, grab a book and settle in for a few laughs (and maybe even some success).
Keep reading to find the best potty training books that will help give practical advice in a fun and engaging way.
💡
Looking for the perfect book to get lost in? Check out the selection below! Each book has been carefully chosen independently, and some may have been sent as samples for us to read. Nevertheless, all opinions in this article are my own. Just a heads up, Reading Rhapsody could make money from sales or other compensation through any of the links on this page if you purchase something – that's how I keep afloat! Our reviews have been tweaked to ensure they are both concise and clear. Now go ahead and begin your journey to find your next favorite read!
How Do I Choose the Best Potty Training Book?
Choosing the best potty training books for your little one can be a tough decision. With so many different titles on the market, how can you know which one is right for your child?
To help you narrow your options, I've compiled a list of the top 5 best potty training books for your toddler. These books were chosen based on their ability to help children learn and grow, as well as their popularity with parents.
So, whether you're looking for a classic or a more modern option, there's sure to be a book on this list that's perfect for your family.
Here are the 5 best books to help encourage your toddler with potty training.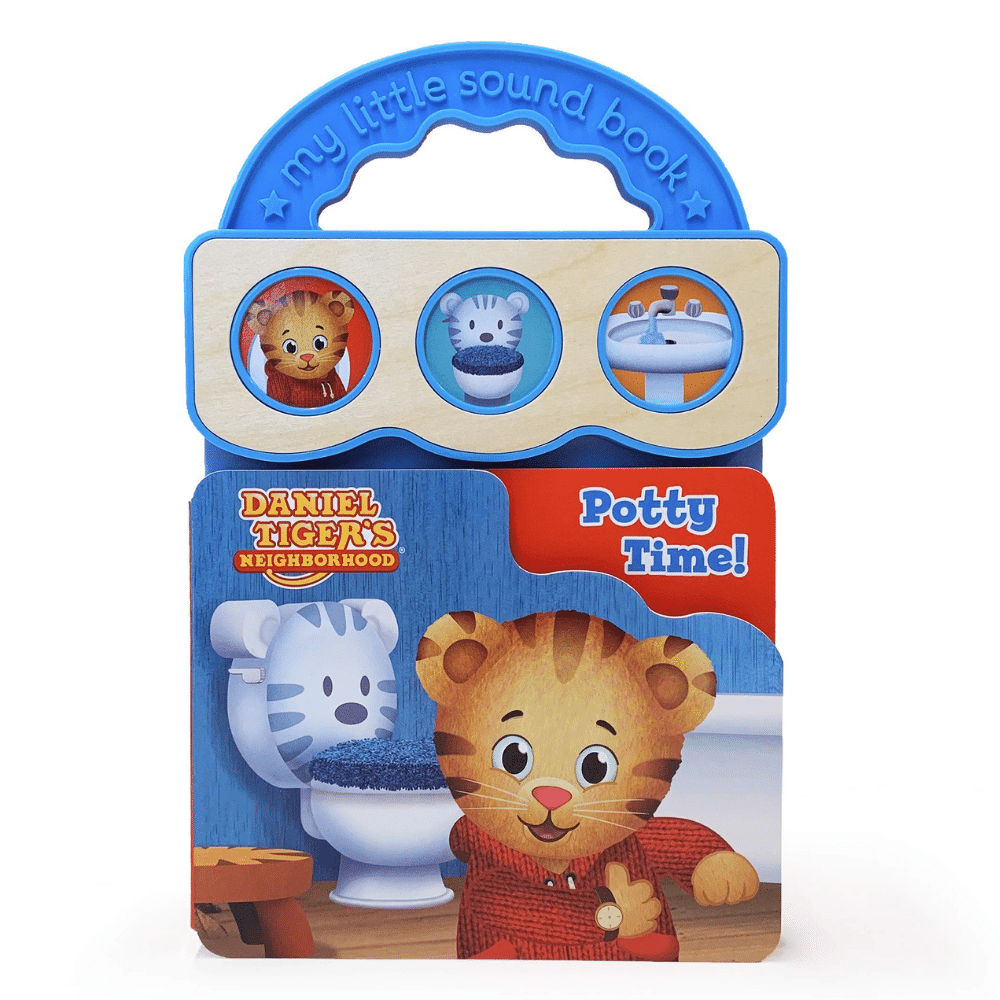 Daniel Tiger's Potty Time!
Check Price on Amazon
Why I Love It!
This is the best interactive potty training book that will make the process fun and easy. Your little one will love learning alongside their favorite character, Daniel Tiger, as he goes through the potty training process step-by-step.
They'll be engaged and entertained while they learn all about using the potty, and you'll love how quickly they catch on. Your little ones will be well on their way to wearing big boy or big girl pants in no time.
What You Should Know
This book is perfect for your little boy or little girl who is in the process of potty training or who just loves Daniel Tiger! As you read, press the buttons to hear sound effects that tie in with the story. Your child will feel like they're right in the middle of the action!
Using their first potty with their favorite character will surely make them feel like a potty superhero. Plus, the take-along handles make it easy for little ones to carry their favorite book with them wherever they go.
This is one of the best potty training books constructed in board format. It ties in with the episode of Daniel Tiger's Neighborhood where Prince Wednesday learns how to use the potty.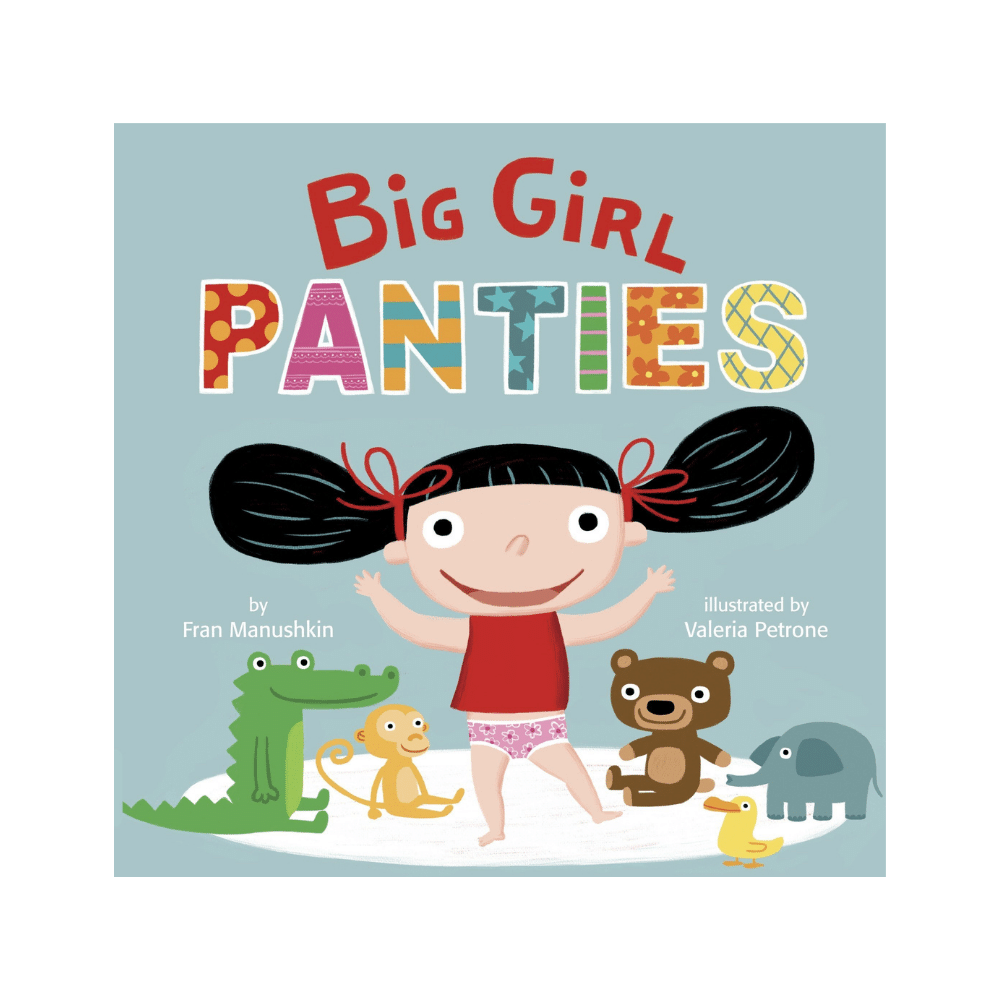 Big Girl Panties
Check Price on Amazon
Why I Love It!
This is one of the best potty training books for little girls! With its snappy, rhyming text and colorful, hip-simple illustrations, this is a fun option because this book is sure to get your little girl excited about wearing panties. which in turn encourages her to wear big girl pants as well.
What You Should Know
This book emphasizes the privileges that come with wearing big girl panties, rather than focusing on using the potty. This is a great approach that will help potty-train little girls because it motivates toddlers beginning to wear panties.
This book emphasizes keeping undies dry (instead of not getting them wet). You might have a few "oh crap!" accidents, but your little one will be in big girl pants in no time. With its funny illustrations and positive message.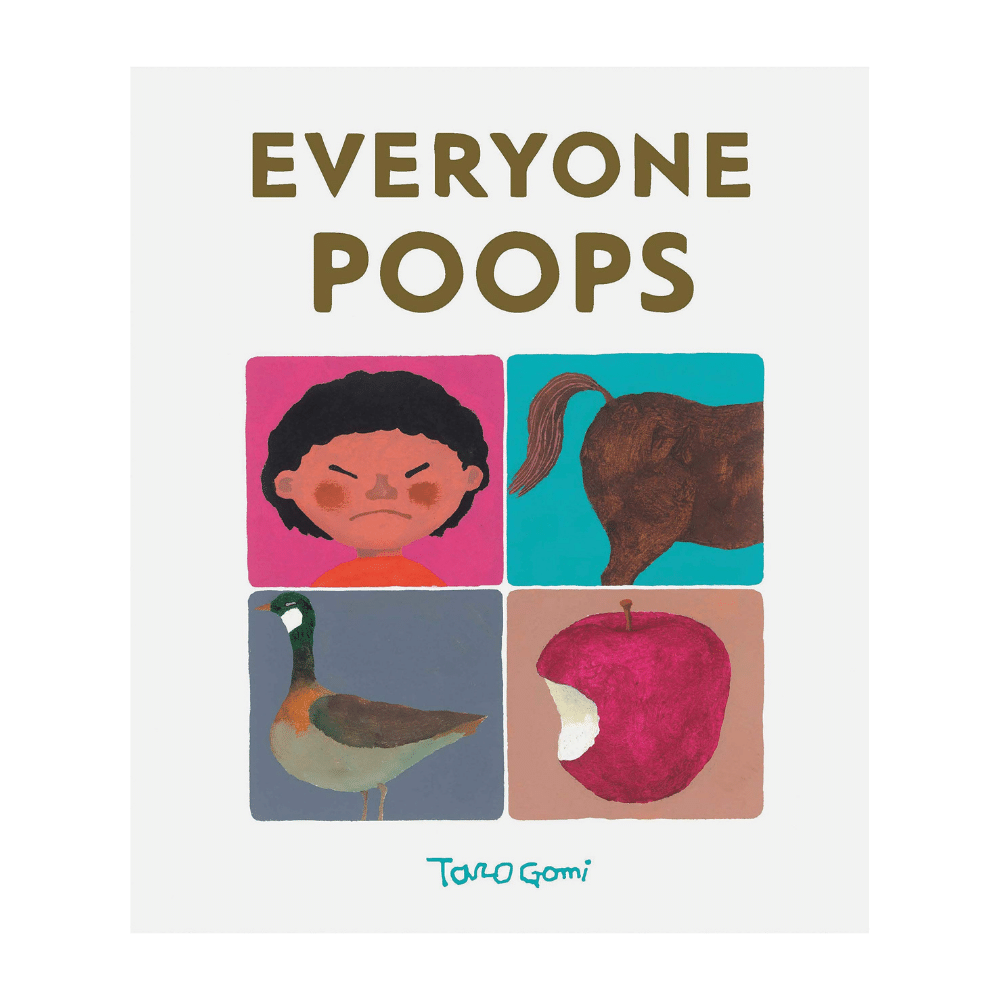 Everyone Poops
Check Price on Amazon
Why I Love It!
"Everyone Poops" is one of the best potty training books for children to read because it's funny and matter-of-fact, with just the right amount of information on each page.
Plus, the story has simple graphics and bold colors that are perfect for little ones. So if you're looking for a book that's educational and engaging, "Everyone Poops" is the one for you!
What You Should Know
Parents love this book because it's not about teaching your child how to poop in the potty. But it does introduce the topic in a safe, fun, and inquisitive way.
It's designed to help children realize that many animals (including humans) share certain common bodily functions.
And while some people may consider those functions to be 'taboo', they're actually quite natural and nothing to be ashamed of. With humor and candor, this book provides an age-appropriate introduction to a topic that's important for children to understand.
Why I  Love It!
"Potty" is straight to the point, with silly pictures and concepts that are easy for children to understand. That is why it's one of the best potty training books out there. Plus, your little one can easily memorize the key points from the book.
What You Should Know
This book doesn't actually show pee or poop. The baby doesn't have a gender, and the main character in the story is using a toddler potty instead of the regular toilet. The baby's privates were cleverly covered, but one time their bare butt was exposed.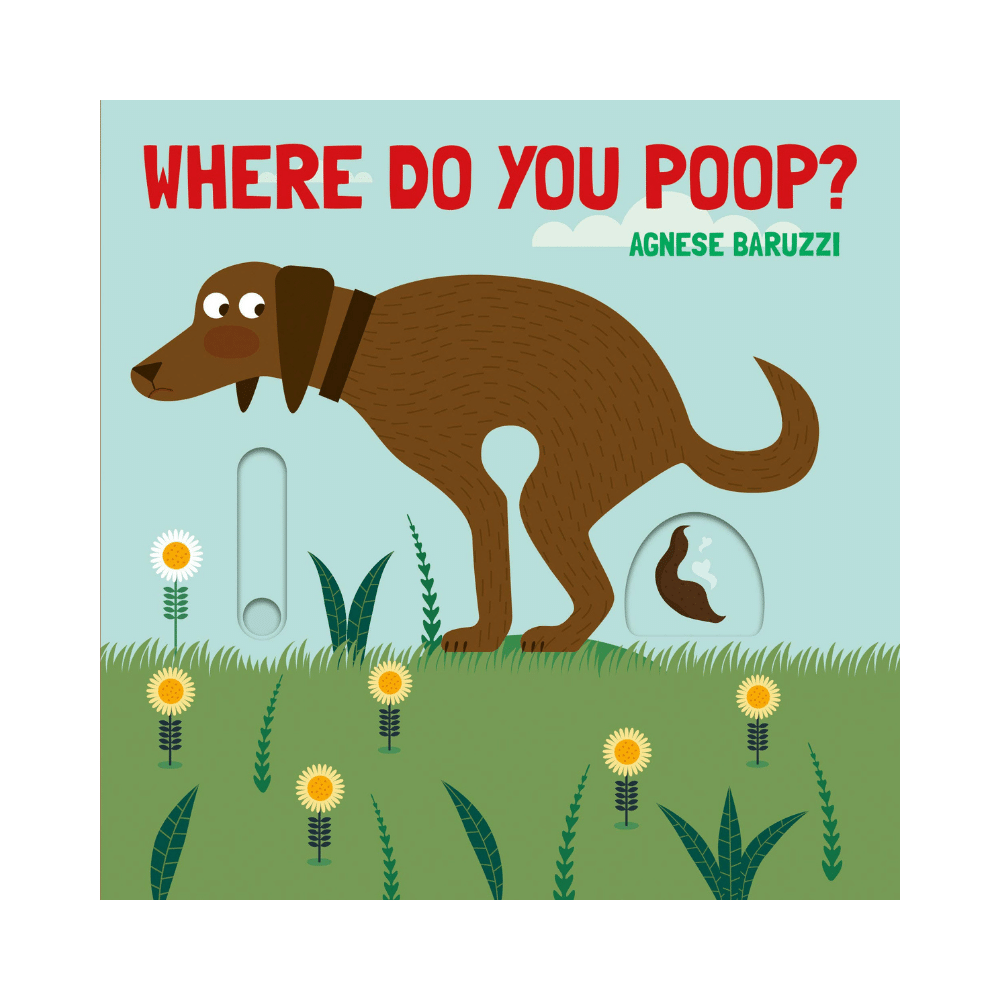 Where Do You Poop?
Check Price on Amazon
Why I Love It!
This is a great read-along! This fun and engaging board book will have your little one laughing and learning that every animal needs to poop. From the catchy rhymes to the simple but amusing illustrations!
What You Should Know
This is one of the best potty training books because it appeals to children and adults alike. It is sure to be a hit! Each page features a different animal, and when you pull the tab, their poop comes out!
It's a fun and humorous way to show children that every animal has to poop and that it's nothing to be embarrassed about.
The last page features a child sitting on a potty, and it's sure to get some laughs. So if you're looking for a funny and educational book for your child, this is a perfect choice.
Honorable Mentions
Even though I have already given the top 5 best potty training books on the market, as an added bonus, here are a few more books that didn't quite make the best list but I felt deserved to be mentioned for those parents who want to see what else is out there for their little ones.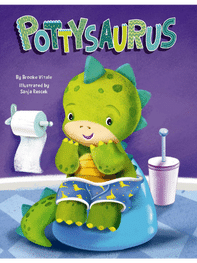 This delightful little potty training board book follows the adventures of a young dinosaur as he navigates the challenges of using the potty. Parents enjoy this book because it touches on everything from making accidents to getting discouraged; the Pottysaurus covers it all with humor and empathy.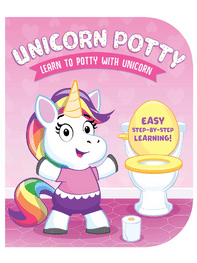 Parents love this potty book because it steps through all the important parts of using the bathroom: recognizing you have to go, stopping your play, using the toilet, being patient, washing your hands, and then back to play.
The illustrations are darling and the rhymes are hilarious. Plus, who doesn't love a good book that's also about unicorns? Lil girls are sure to ditch the diapers and put on their big girl pants. If you're looking for a six-step plan that will make both you and your child laugh, then this is the book for you.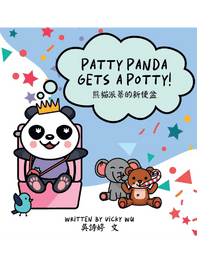 Parents will love reading this book to their kids over and over again, not just because it's funny, but because it's also relatable.
Everyone can remember a time when they had a few accidents, and Patty Panda perfectly captures that feeling of embarrassment. The illustrations by James Zhang are top-notch, and the details will keep kids coming back for more.
Plus, the representation of Patty's mixed-race background is important and refreshing. This is a book that every family should have on their shelves.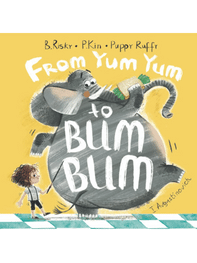 If you're looking for a potty-training book that's sure to get a few laughs, look no further. This quirky little book follows the journey of a group of animal friends as they learn about the digestive process. From start to finish, the book is packed with humor and potty-themed puns. But parents will also appreciate the book's educational value.
In addition to being entertaining, it provides a basic introduction to human anatomy and physiology. And though it's specifically geared towards young children, even older kids will get a kick out of this potty-training must-read and have one of those "oh crap!" moments.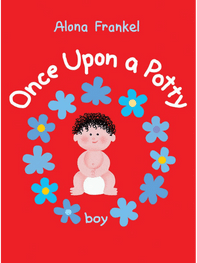 Most adults don't like to talk about poop. It's embarrassing and not considered polite conversation. But guess what? Little kids love talking about poop! In fact, they're fascinated by it. And there's no reason to be shy about it either. After all, everyone poops.
This book is great because it doesn't shy away from being anatomically descriptive. It actually shows the poop and pee, which helps to demystify the whole potty-training process for both kids and parents. No one wants to deal with accidents, but they're bound to happen.
This book helps take the fear and frustration out of the equation by making it all seem perfectly normal... because, let's face it, pooping is perfectly normal. And this book makes that perfectly clear.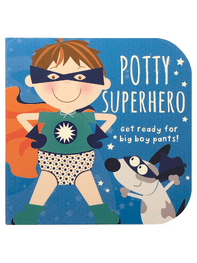 Potty SuperHero: Get Ready For Big Boy Pants!
Donning his cape and carefully tying his mask, the little boy protagonist superhero in this book is ready to save the world... or at least conquer potty training.
He starts off confidently enough, sitting down on his potty chair with a determined look on his face. But then nothing happens. He waits and waits, but still, nothing comes out. Finally, he gives up and goes outside to play. But alas, it is only then that he discovers he's had an accident.
This book is not afraid to deal with the less glamorous aspects of potty training, and that's what makes it so special. It normalizes the whole process, making it seem perfectly normal (because it is). And that's something both kids and parents can appreciate.
The best potty training books: For You!
All children are different, and the right potty training book could help spark your little one's interest, get the conversation started, and learn the basics.
Any of the best potty training books mentioned in this article is sure to be a great way to encourage children to learn and grow. I hope you will try out some of these books and see how your little one's development progresses.
Happy Reading!
Best Potty Training Books for Toddlers FAQs
Books are a great way to keep your baby entertained and introduce them to toilet training. It can be hard to know which books are good when there are so many other titles out there. So, I've compiled a list of the most frequently asked questions. This will help you choose the right book for your little one.
Do books help with potty training?
A lot of parents ask whether books can help with potty training, and the answer is that they definitely can! First, I'm not a parenting expert, but my family dynamic has shown that books can help in teaching basic concepts.
As your little one starts to become interested in using the toilet, books can introduce them to keywords and phrases associated with going to the bathroom. This helps build their vocabulary so they can communicate their needs more clearly.
Second, the books provide a gentle way of explaining how and why we use the potty. For many children, learning about potty training can be a confusing and even scary process. But by providing a calm and concise explanation through books, you can help ease your child's fears.
What are the benefits of reading potty-training books to toddlers?
A parenting expert can attest to the challenges that come with potty training. Between the accidents, the messes, and the general frustration that comes with this phase of life, it's no wonder some parents dread potty training altogether.
But believe it or not, there are actually benefits to reading potty training books to children—even beyond simply potty training them. The best potty training books provide a distraction from the task at hand. Let's face it — potty training can be pretty boring for young children.
Reading aloud with potty training books gives them something else to focus on besides going to the bathroom. And trust me, a distracted toddler is much more likely to actually use the potty than one who's trying really hard to hold it in. Plus, if your little one is particularly resistant to toilet training, reading books about it may help them warm up to the idea.
How do potty training books teach toddlers?
The best potty training books for young children typically use a combination of visuals and text to help illustrate the process of using the toilet.
For example, they may show a cartoon character of a child going to the bathroom on the toilet, with accompanying text that explains what is happening. This can help young children understand the concepts behind using the potty and why it is important.
Additionally, many books include tips for parents on how to help their children learn to use the potty. For instance, they may suggest setting up a routine for bathroom visits or giving positive reinforcement when the child successfully uses the toilet.