Do you love Walt Disney? Then you need to read these books about the man behind the magic.
These fascinating reads offer insights and stories that are sure to entertain and educate. Whether you're looking for a biography or a coffee table book, I've got you covered.
Keep reading to learn more about the best books about Walt Disney! I know you'll love them just as much as I do.
How I Choose
You want to read a good book about Walt Disney, but there are so many to choose from.
It can be hard to determine which book is the best one to read about Walt Disney. There are so many books on the topic, and it's hard to know which one will be the most informative and enjoyable.
I've done the work for you and picked out the five best books about Walt Disney based on reviews from readers like you. These books offer a variety of perspectives on Walt Disney's life and legacy and will keep you entertained while you learn.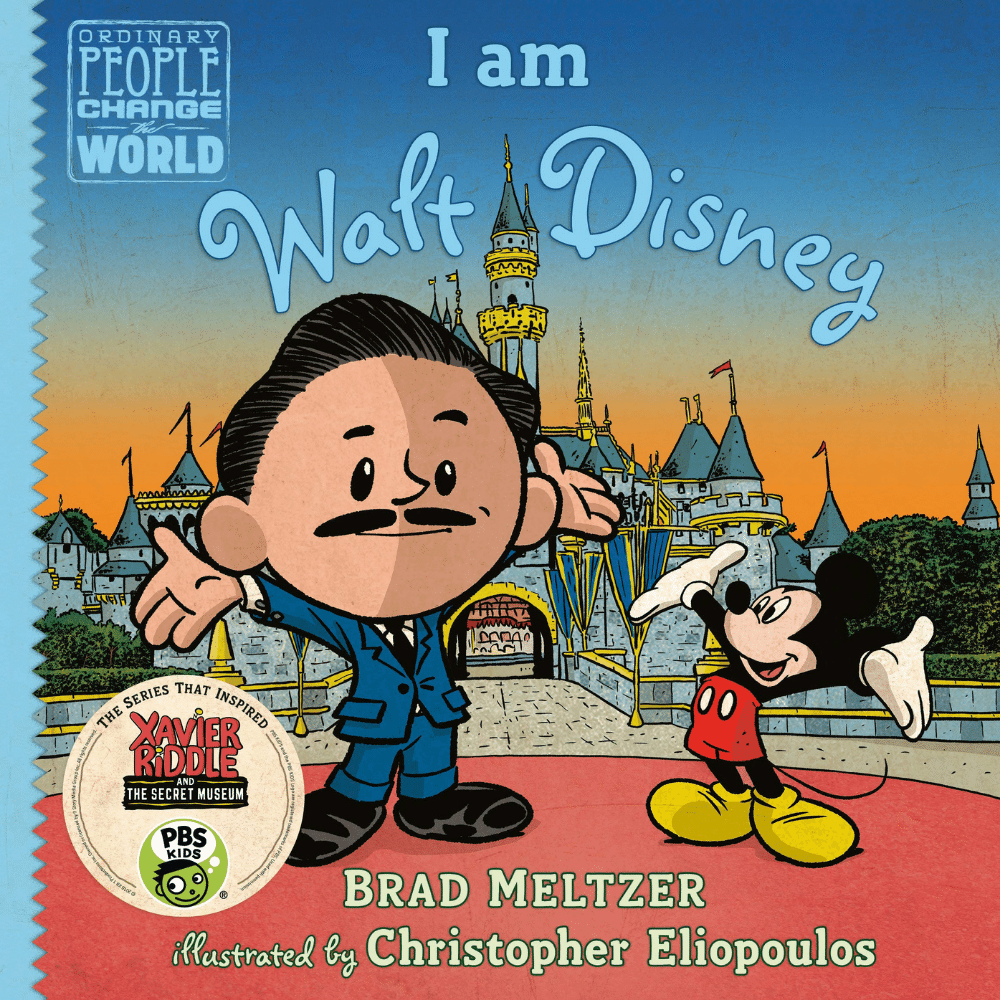 I Am Walt Disney
Check Price on Amazon
Why I Love It!
I am Walt Disney by Brad Meltzer is a biography of the man who created the Disney character and the world of theme parks and movies. The book begins with Walt as a young boy living in Marceline, Missouri. Using colorful illustrations by Christopher Eliopoulos, this book takes readers on Walt's life journey, from his early years to his early successes. Throughout the story, readers will learn more about Walt's determination and his love of cartoons and movies.
A Disney fan will enjoy the Easter eggs in this book. Hidden Mickeys are everywhere. In-jokes about Meltzer's own family are sprinkled throughout. There are references to other Disney properties throughout the book, including the famous Disneyland Hotel. And if you have a child who loves Disney, you will enjoy the book's celebration of the Walt Disney brand and all that it stands for.
This book will make you want to celebrate the man behind the iconic Disney character! The book contains a timeline of events throughout the life of the character, photos, and comic-book-style illustrations. It also highlights childhood moments that shaped the hero. There are plenty of fun facts and virtues about the hero, as well as the people who helped him become what he is today.
What You Should Know
This biography is written in a condensed manner and skips a lot of material. It spends about a third of its pages on Disney's life before he came to fame. There are many anecdotes and stories about his early days as an animator, from delivering newspapers to his life in Kansas City. While Oswald is not mentioned in the book, the author does briefly touch on his early years and how he came to be associated with Disney and his animated features.
As with all Disney bios, this one is not a dry read. It's full of colorful illustrations, which capture the essence of Walt's early years. While he struggled to make a living in his early days, his love of animated movies and creativity led him to eventually become the man who made the Disney empire possible. I am Walt Disney by Brad Meltzer will be an exciting read for anyone who wants to learn about the life and career of the man who made our childhoods so special.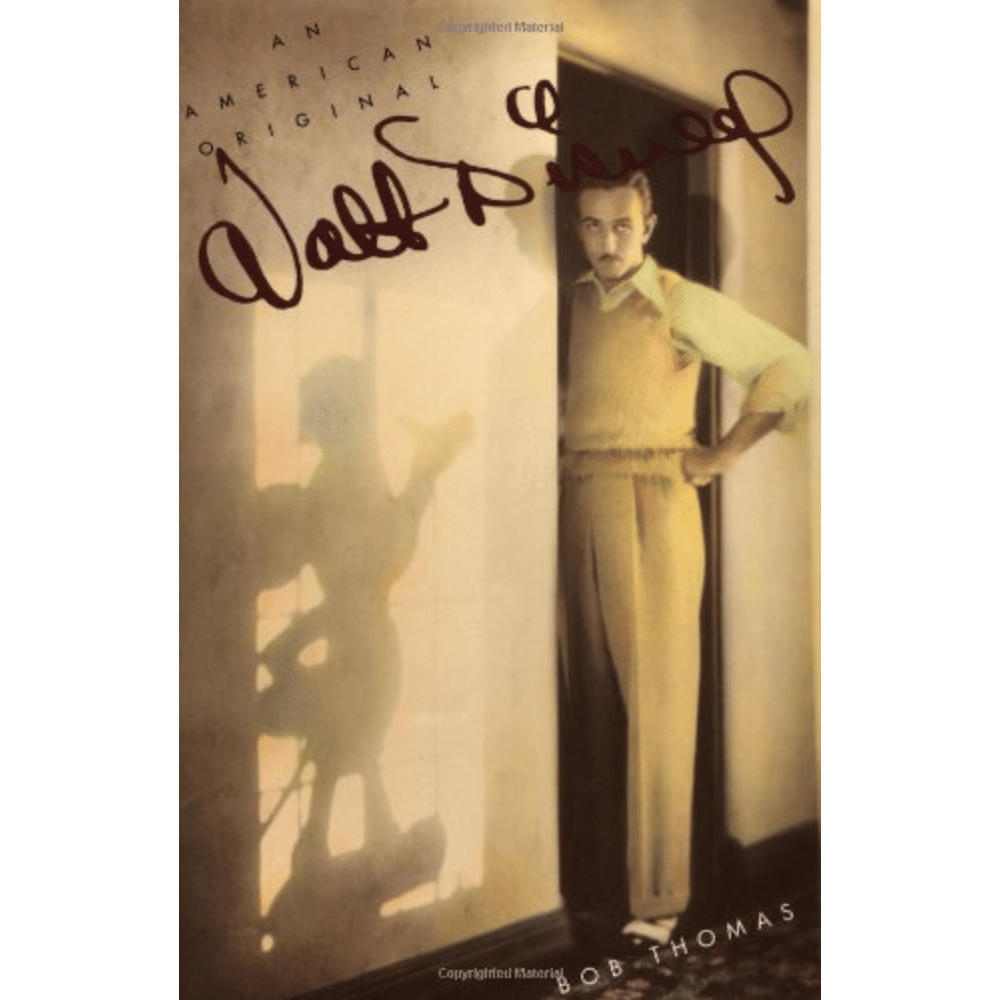 Walt Disney: An American Original
Check Price on Amazon
Why I Love It!
Why I Love Walt Disney: An American Original is a compelling and entertaining biography about the man who changed the face of cartoons and entertainment forever. Bob Thomas paints a compelling picture of Walt Disney, from his humble beginnings to the heartbreak and pitfalls of his life. We see his dwarves, his castle, his evil villains, and his triumph over all odds. As we follow the life of Walt Disney, we learn a lot about what drives this incredible man.
Although Bob Thomas' access to Walt Disney was unrestricted, he did cover controversial aspects, including labor relations and politics. Although Bob Thomas does not go into exaggerated details, the book is a valuable addition to any Disney fan's library. It's a wonderful book that will make any Disney fan want to read more.
The biography includes sections that are based on interviews and correspondence. The correspondence includes documents that tell show contract negotiations and notes Walt provided to artists working on his projects.
What You Should Know
Bob Thomas' book is full of fascinating details about the man behind Disney's incredible success, from his early days as a small-town cartoonist to his bankruptcy and life insurance. Even though his life was full of ups and downs, his determination led to the creation of Disneyland and Mickey Mouse, two icons of American culture. In this biography, you'll learn about Walt Disney's personal and professional struggles and how his dreams were shaped by his environment.
This book begins with Walt Disney's early years when he was still a child. Walt's father was an extremely difficult man to please, so he learned early on that hard work was necessary to become a successful cartoonist. He also had to leave home to serve in the war effort, so he learned how to deal with adversity. Thomas uses primary and secondary sources to paint a clear picture of the man, with both the ups and downs of his life. As a Disney fan, you'll be thrilled to learn all about the man behind the legend! The book is inspiring, fascinating, and even uplifting!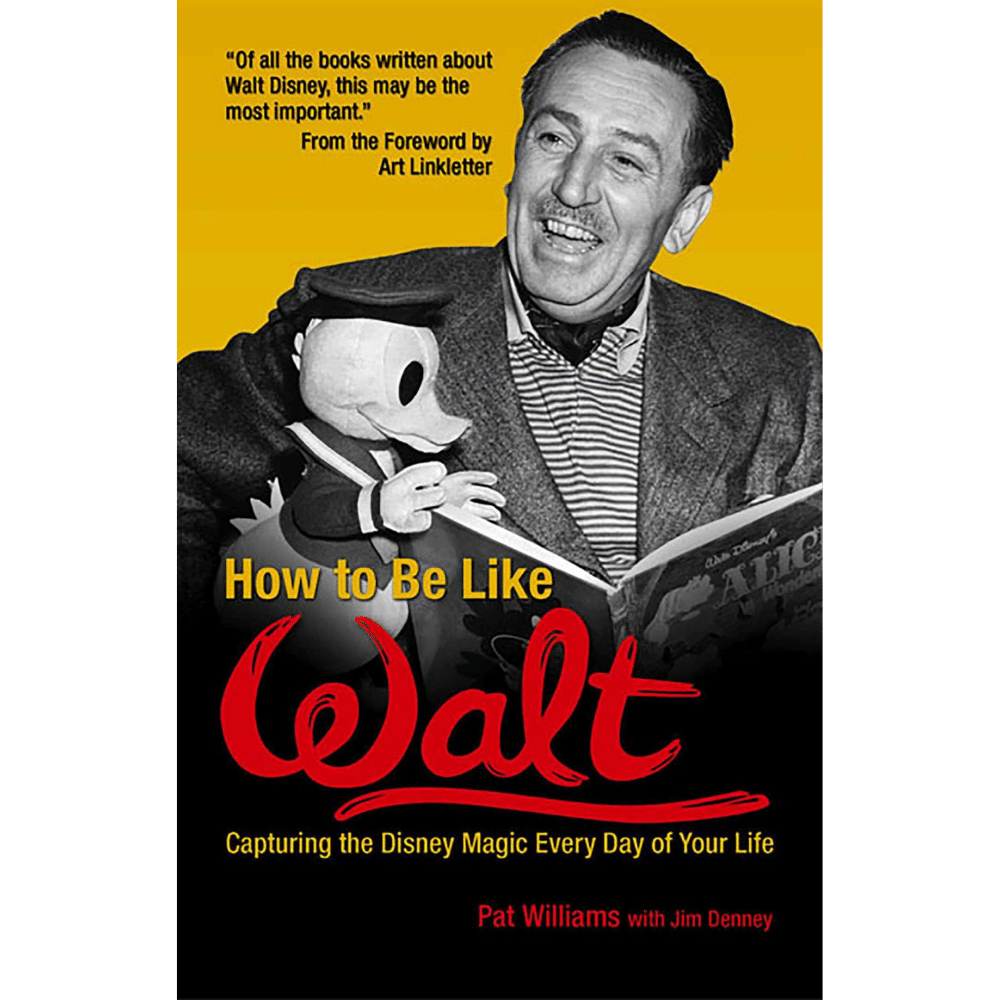 How to Be Like Walt: Capturing the Disney Magic Every Day of Your Life
Check Price on Amazon
Why I Love It!
The Orlando Magic's vice president and manager, Pat Williams, has given inspirational speeches at major companies and written more than 100 books. Pat Williams started with nothing and built his dream from the ground up. His personal experiences as a Disney fan and the struggle to start an NBA franchise also inform the book's lessons.
As children, Walt and Roy worked for their father without pay, and this forced them to work all day, including weekends. They would get up early to deliver the papers for the day and then prepare for the next day's deliveries after school. Walt and Roy often dreamt about the snowstorms they were forced to endure as children. This book teaches us how to live our lives as if we were Disney.
In "How to Be Like Walt", Pat Williams cites six characteristics of Disney's genius. In fact, Walt Disney is a humble man. Once, while building Pirates of the Caribbean at Disneyland, he spotted a Louisiana native. Then he asked him if there was something missing that was missing from the Caribbean island. The worker told him that he missed the sound of crickets. So, Disney had his sound engineers add the sound of crickets to the ride. This is just one example of how Walt Disney was always looking to improve his product.
What You Should Know
A humble and kind person, Walt Disney is still remembered as one of the world's greatest creators. Walt Disney was willing to give up his time and money to help others, and he also acted as a good example to others. His example continues to inspire us today.
While many people believe that Disney was a "visionary" and a "creative genius," few people understand his unique vision. Disney was a pioneer in the movie business, and he encouraged experimentation and discovery among his staff. He also believed in quality at all costs, hiring only the best people, and directing the final outcome. Disney was able to have a keen sense of what would sell and what the public would like to see.
This book offers lessons to help readers live more fulfilled lives. The book is a great choice for anyone interested in learning more about the life and legacy of the great Walt Disney.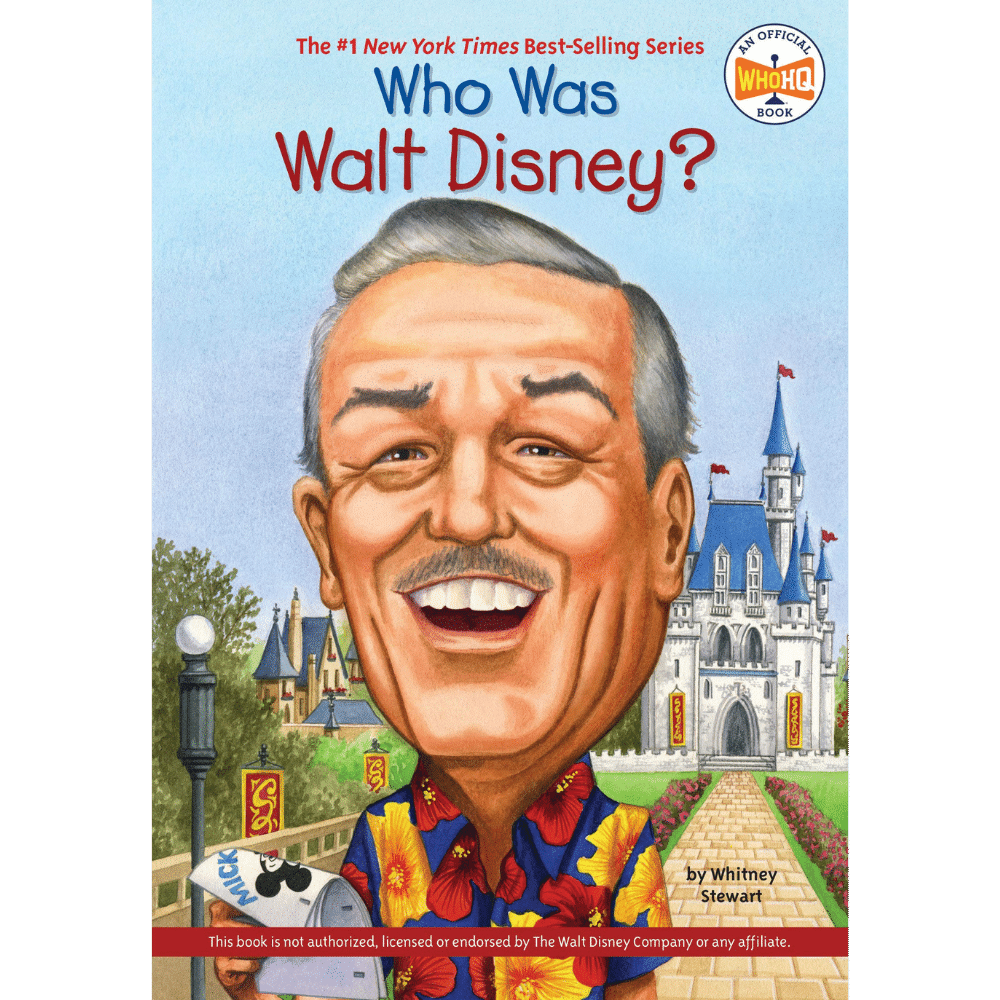 Who Was Walt Disney?
Check Price on Amazon
Why I Love It!
It's not surprising that Disney fans love to talk about the man behind the mouse. Walt started admiring President Abraham Lincoln at an early age. He decided to pay homage to the president on Lincoln's birthday. In fifth grade, he converted his father's derby into a stovepipe hat with cardboard, borrowed his father's church-deacon coat with a swallowtail, and added crepe hair to his chin and a wart on his cheek.
Walt and Lillian Disney shared a wonderful love story. The couple was longtime lovers, raising two daughters and founding the Disney Company. While Lillian worked behind the scenes and took care of the home, Walt was in the public eye. Lillian preferred Walt's public engagement. Their marriage was a happy one. Despite his personal life, Lillian was an excellent wife and father. While it's hard to imagine that Lillian Disney wished to marry someone who was so private, they had a happy marriage.
The Walt Disney Company went from a small animation studio to an industrial giant. This entrepreneur was concerned with details rather than the big picture, and his earliest works showcased human emotions. His fascination with the ancien regime inspired the theme parks he created. But as his career progressed, the Walt Disney Company grew into a force to be reckoned with. During this time, his films inspired the creation of more animated movies and a global corporation.
What You Should Know
If you've ever wondered who Walt Disney was, this biography by Whitney Stewart is the book for you. The book follows Walt Disney from his early years to his adulthood and shares his struggles and triumphs along the way. Detailed timelines and historical events provide background information. A list of Disney movies is also included. The book makes for a fun read. Whether you love Walt Disney or not, you'll enjoy this biography.
This biography is not endorsed by the Walt Disney Company, but it does feature a wealth of black-and-white illustrations. You'll learn that Walt Disney was an independent artist who loved life in a small town. While he was famous for the creation of Mickey Mouse and Disney World, he also had a steady personal life. This book will give you a glimpse into the life of this fascinating man. Walt Disney was a man who believed in himself and had the courage to follow his dream.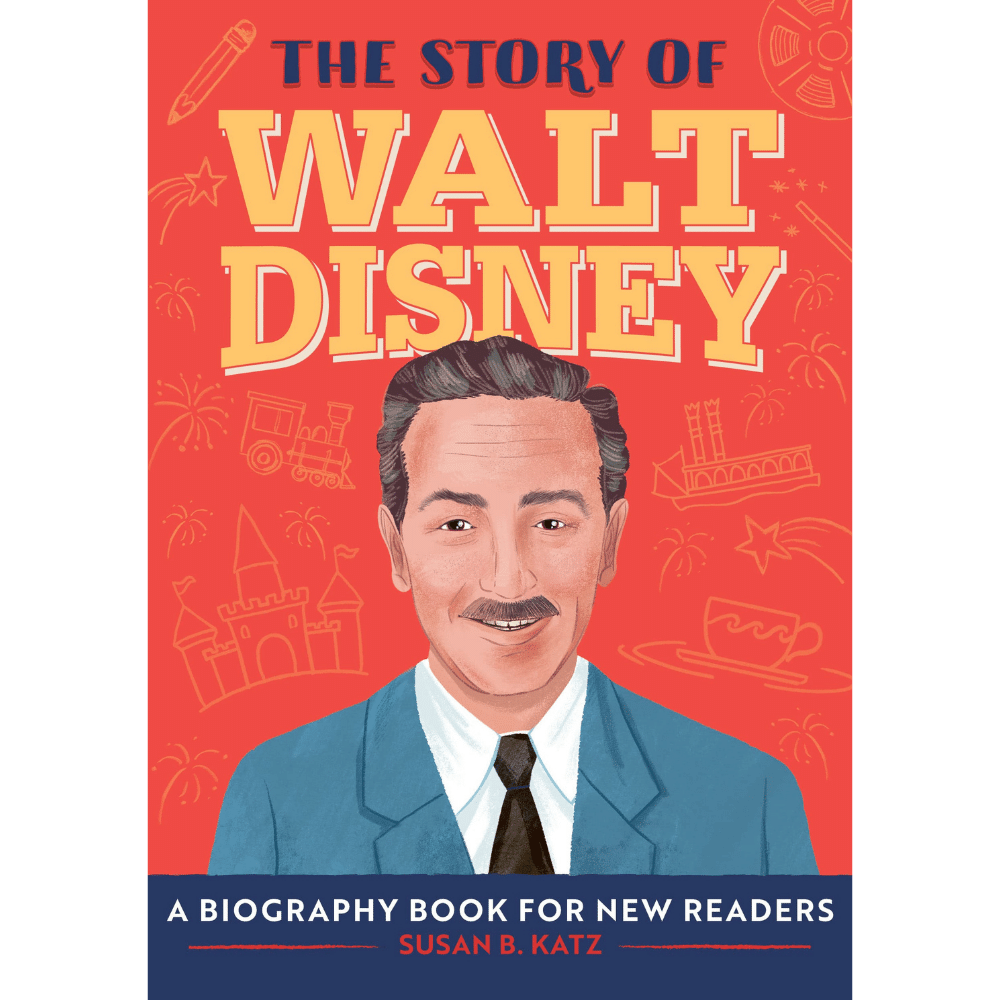 The Story of Walt Disney: A Biography Book for New Readers
Check Price on Amazon
Why I Love It!
As a young man, he had dreams of creating movies and making money from them. He studied animation and drew cartoons for his school papers. As an adult, he is still able to enjoy the fruits of his labor through his production company and theme parks.
Lilly was a flirt. Walt often spoke positively about her. He deferred to her authority in the house and even let her pick hotel rooms. Lilly Marie Bounds was born in Spalding, Idaho, on February 15, 1899. Until that point, she kept her age secret. She was three years older than Walt. This makes the story of their romance all the more compelling. However, the story is not without its ups and downs.
At the same time, Walt Disney was determined to be financially conservative but, at the same time, adventurous. He and Roy agreed to make live-action films. In 1954, they made the Oscar-winning film, Seal Island. Both were shot in England and featured actors such as Bobby Driscoll, Robert Newton, Ralph Truman, and Walter Fitzgerald. Walt Disney's live-action films followed the storyboard method.
What You Should Know
He was an inattentive student who drew all the time. He eventually decided to join the army and was sent to France to drive an ambulance. However, he was turned down due to his age, so he forged his birth certificate. After the war, he joined the Red Cross, and a year later he was sent to France to work as a driver for the Red Cross.
As a child, Walt Disney loved to draw, and soon started creating memorable characters that we love today. He spent the next half of his life entertaining millions of people through his creations and even became a surrealist himself. He became famous for his films and is now the head of Disney and Disneyland. However, you don't have to be a Disney fan to appreciate the magic that he has created.
Walt Disney wasn't exactly a genius when he started his business. He had failed in two previous ventures, but he had faith in his dream implicitly and unquestionably. He packed his favorite can of chili and headed for Hollywood. Throughout his life, his legacy will continue to inspire millions of people around the world. Hopefully, you can see how Walt Disney's legacy lives on today.
Honorable Mentions
We all know that the best books about Walt Disney are his own memoirs, but what about the other great books out there? and there have been a lot of great books written about the man and his legacy. Here are some of my favorites that didn't quite make it to the top of my list but are still worth reading.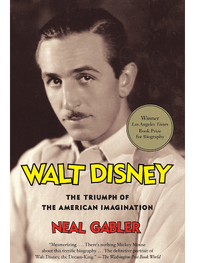 If you've ever wondered why Walt Disney became so famous, this book is the one to read. Written by Neal Gabler, this biography will teach you everything you've ever wanted to know about the man who made cartoons popular. It also gives you a better understanding of what Disney was really like, and why his creations are so beloved today. You'll also learn why Walt Disney was a great businessman and a great inspiration.
Walt Disney's life was not a happy one, but it certainly helped him create his own vision of a perfect utopia. He calculated everything to make his creations as stable as possible and as exciting as possible for his audience. As such, his efforts were rewarded with the success of his theme parks. But what exactly was Walt Disney like? Whether he was a visionary or a control freak, Gabler is an insightful writer about the man.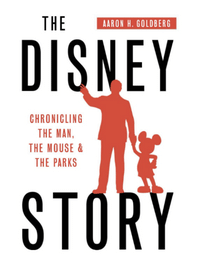 The book is a delightful story of how Walt and his family became the foundation for Disney theme parks and its iconic characters like Mickey Mouse and Donald Duck. Fans of Disney movies will find much to enjoy here. Goldberg's witty and entertaining writing will draw readers in with the stories of Disney characters and big-screen adventures.
Goldberg has devoted a great deal of time to researching the history of the Disney Company and offers a distilled version of its rich history. It is a good choice for Disney history enthusiasts or those who want to gain a better appreciation of the company. The book includes a wealth of reprinted articles from various media outlets. For an even greater insight into Disney's history, Goldberg offers a site containing original scans of these articles.
Throughout the book, Goldberg covers the major events of each decade. Highlights include the birth of Diane Disney, the introduction of Technicolor into Disney animation, and the premiere of Snow White and the Seven Dwarfs. Goldberg has visited the Disney theme parks more times than he can remember. A must-read for any Disney fan.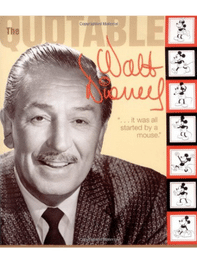 You've probably heard of "quotable Walt Disney" before, but what exactly does this book mean? Well, this book is an in-depth exploration of Walt Disney's life and dreams. In it, you'll find out what makes this visionary tick and learn about the philosophies that guided his life. It's a great read and will leave you awestruck.
This is a collection of quotes from the man who made Disney famous, from his earliest childhood to his most famous work. These inspiring words capture the genius of Walt Disney and reveal how he pushed through discouragement and even bankruptcy to achieve his dreams. A collection of these quotes, the book's design makes it a delightful gift. Whether you are looking for a gift for a friend or family member, this book will satisfy both needs.
Dave Smith is the co-founder of the Walt Disney Archives and has been its chief archivist for over forty years. He is a frequent speaker at Disney events and has even written introductions to various Disney books. Dave Smith started answering trivia questions for the Disney fan community in 1983 with a column that began in Disney Channel Magazine. The column was carried on through several publications, including Disney Insider and the D23 Web site, and has been expanded into a full-blown book. He has also written Disney Trivia from the Vault, co-authored the Ultimate Walt Disney Trivia Book 1, and compiled 29 years of his renowned "Ask Dave" column for fans and readers.
Whether you want to relive the magic of Disney's magic by reading The Quotable Walt Disney by Dave Smith, this book is a must-have for anyone interested in the history of the company. Dave Smith's background in history and the Walt Disney Archives have made him the definitive authority on Disney's history. So, whether you are a Disney fan or just a fan, this book will provide hours of enjoyment and educational value.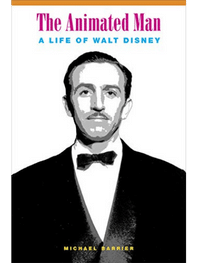 "The Animated Man" is an extraordinary biography of the man who transformed the world of entertainment. Not only did Disney create an enduring legacy for animated films, but he was also a creative force who changed the history of American business. Michael Barrier's biography offers a fascinating look at the man who changed the face of entertainment forever. This is a must-read for anyone who loves Disney!
This book is based on decades of research in the Disney studio archives and interviews with 150 former coworkers dating back to 1922. The resulting portrait of Walt Disney is a compelling one, combining his own recollections with those of others. While the creator of the most famous Disney films of all time was far from perfect, his innovative methods and dedication to his craft earned him worldwide recognition.
Among the many insights revealed by Michael Barrier in his biography is that Disney fought for the interests of his employees, often sacrificing his own financial security to pay their bills. Although he fought against the studio's sour relations, he was willing to sacrifice his personal wealth for the welfare of his employees, even when it meant sacrificing a good career. Ultimately, he was right about the importance of his team's sense of adventure and was willing to take large pay cuts and accept lesser positions to make sure that his employees could stay happy.
The Animated Man: A Life of the Disney Company by Michael Barrier shows the evolution of animation and the role of Disney Studios. The author focuses on the three little pigs, which are among the most influential cartoons ever made. The Three Little Pigs is a revolutionary film that paved the way for the creation of character animation. The book compares the work of Fred Moore and Norm Ferguson, who were responsible for the animation of the cartoons. Likewise, a short film called The Pied Piper shows how the studio artists created Piggy and Mouse.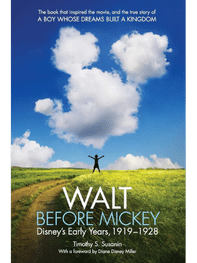 If you are looking for an interesting biography of Walt Disney, you may want to read Walt Before Mickey Disney's Early Years, 1919-1928 by Timothy S. Susanin. Most Disney biographies start with the production of Steamboat Willie in 1928. This book covers Walt's life from this early period, as well as his early experiments with animation. The book begins with a brief overview of Disney's early years and includes a discussion of Walt's early successes and failures.
This biography reveals how Walt Disney struggled to create and produce animation for ten years before creating the iconic character. The author focuses on his reflections on these early years and examines the studios in which he worked, including the Kaycee and Laugh-O-gram, Disney Brothers, and several dozen of his colleagues. Despite his failures, he was a relentless worker.
A fascinating history of the life of the founder of Disney's famous characters. Before Mickey Mouse, Walt Disney had experience creating silent cartoons. In fact, he had created the first animated short, "Steamboat Willie," which screened at AMC Theaters Downtown Disney, the Cobb theater chain, and the Harkins and Logan theater chains. During this decade, the development of Mickey Mouse's character began.
FAQs
There are a lot of questions that come up when you start reading about Walt Disney. I'm going to try and answer some of those frequently asked questions for you here, with a few recommendations of my own. So buckle up, because it's time to get started on this magical journey!
Why is Walt Disney so famous?
Walt Disney is famous because he was a pioneer in the field of animation. He also created some of the most iconic characters in American pop culture, including Mickey Mouse and Donald Duck. In addition, he was a successful businessman who built a global empire.
What made Walt Disney so successful?
Walt Disney was successful because he had a clear vision for his projects and he was willing to work hard to see them through. He was also a master of marketing and knew how to get people interested in his products.
What are some of the best books about Walt Disney?
Some of the best books about Walt Disney include The Animated Man: A Life of Walt Disney, Walt before Mickey: Disney's Early Years, 1919–1928, and Quotable Walt Disney.
What are some of the best movies about Walt Disney?
Some of the best movies about Walt Disney include Fantasia, Snow White, the Seven Dwarfs, and Mary Poppins.
Why did Walt Disney create Mickey Mouse?
Walt Disney created Mickey Mouse because he wanted to create a character that would be recognizable around the world. Mickey Mouse was an instant success and helped put Walt Disney on the map.
How did Walt Disney make his first movie?
Walt Disney made his first movie, Snow White and the Seven Dwarfs, by using a process called cel animation. This process involved drawing each frame of the film by hand and then painting them onto cells.
What was Walt Disney's first theme park?
Walt Disney's first theme park was Disneyland in Anaheim.
How much money did Walt Disney leave behind for his heirs?
Walt Disney left behind an estimated $100 million for his heirs. However, much of this money was tied up in the company, and it was not easy for them to access it.
How did Walt Disney die?
Walt Disney died of lung cancer on December 15, 1966. He was cremated and his ashes were interred at the family plot in Los Angeles.
When is Walt Disney's birthday?
Walt Disney's birthday is December fifth.
What was the last movie that Walt Disney worked on before he died?
The last movie that Walt Disney worked on before he died was The Jungle Book. He passed away before it was completed, but his team was able to finish it using his storyboards and notes.
What is the name of Walt Disney's first film?
Walt Disney's first film was Snow White and the Seven Dwarfs.
What was the first thing that Walt Disney ever animated?
The first thing that Walt Disney ever animated was a short film called Alice's Wonderland. It was based on the Lewis Carroll story "Alice's Adventures in Wonderland."
What was the name of Walt Disney's first animation studio?
Walt Disney's first animation studio was called Laugh-O-Gram Films. It was located in Kansas City, Missouri.
What did Walt Disney do before he became an animator?
Before Walt Disney became an animator, he worked as a newspaper delivery boy, a farmhand, and a commercial artist. He also served in the Army during World War I.
What is considered the Walt Disney World Resort?
The Walt Disney World Resort is a collection of theme parks, hotels, and other attractions in Orlando, Florida. It is the most visited vacation resort in the world, with over 52 million visitors each year.
What is Walt Disney Studios?
The Walt Disney Studios is a film studio and a division of the Walt Disney Company. It produces live-action films, animated films, and television shows.
Is Disneyland and Disney World the same?
No, Disneyland and Disney World are not the same. Disneyland is located in Anaheim, California, and Disney World is located in Orlando, Florida. They are both owned and operated by the Walt Disney Company.
How does someone become a part of the Walt Disney Imagineering team?
There is no one specific path to becoming a part of the Disney Imagineering team. However, it is generally recommended that interested individuals have a background in fields such as architecture, engineering, or design.
What is a Disney cast member?
A Disney cast member is an employee of the Walt Disney Company. Cast members typically work in roles such as tour guides, character performers, and attraction operators.
The right book for you!
If you want to learn more about the man behind the magic, or are just looking for a good read about Disney parks, check out my recommendations above. Whether you're a Disney superfan or just getting started, these books are sure to give you a new appreciation for the genius of Walt Disney.
Thanks for reading!