It can be tough to find the best books for 8-year-old boys. He's not a baby anymore, but he's not quite ready for grown-up books either.
You want to find a book for boys that will engage and entertain them, but you don't have time to read every book out there yourself.
I've got you covered. I've done the research on the best books for 8-year-old boys, so you don't have to. From graphic novels to adventure stories to non-fiction and an Indiana Jones-like story for kids who love action, I've got something for everyone.
💡
Looking for the perfect book to get lost in? Check out the selection below! Each book has been carefully chosen independently, and some may have been sent as samples for us to read. Nevertheless, all opinions in this article are my own. Just a heads up, Reading Rhapsody could make money from sales or other compensation through any of the links on this page if you purchase something – that's how I keep afloat! Our reviews have been tweaked to ensure they are both concise and clear. Now go ahead and begin your journey to find your next favorite read!
How I Choose Books
If you have a young boy, you know that they can be hard to please. I should know, I have one myself. But don't worry, I've done the legwork for you.
I've combed through thousands of reviews from parents to determine which books are worthy of consideration (page-turners).
I only add the top books mentioned at least twice or more in my list. I then pick the top 5 based on certain criteria that will help your son read books that keep them engaged.
So without further ado, here are the top five best books for young readers that they can't get enough of.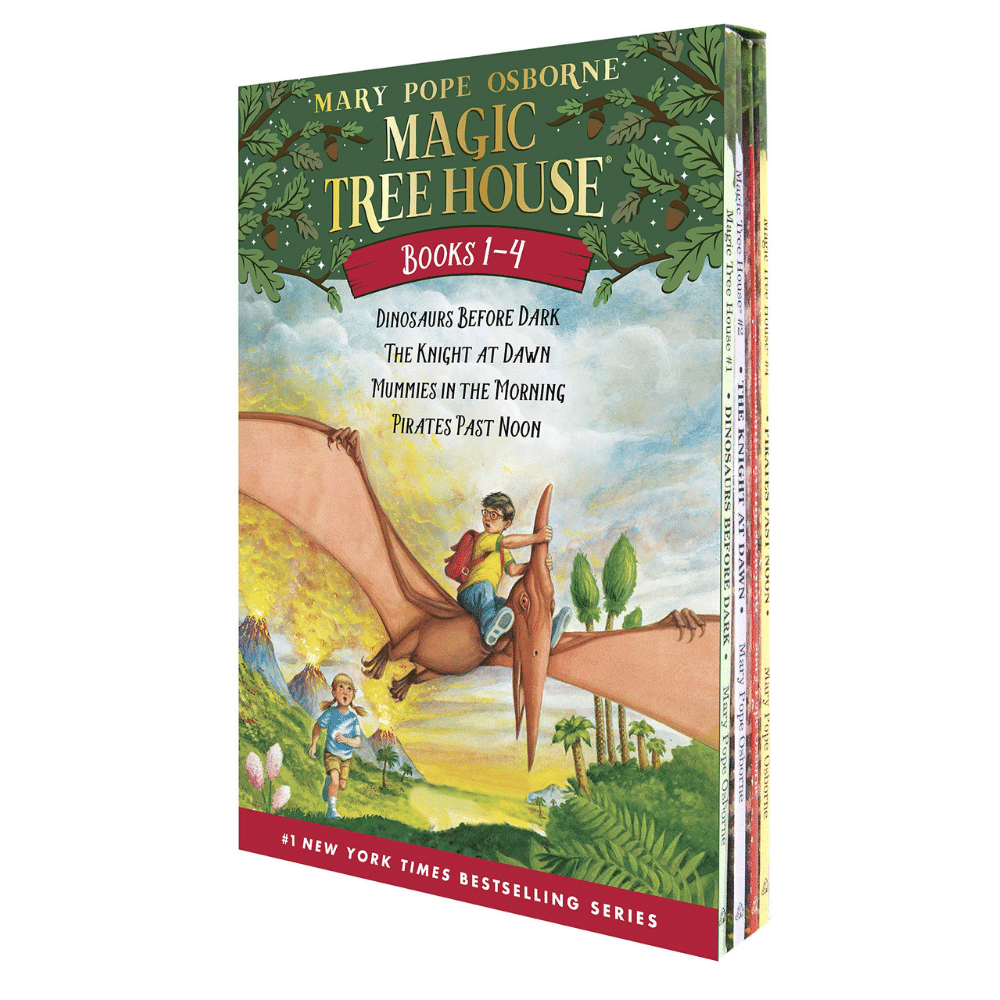 Magic Tree House Series
Check Price on Amazon
Why I Love It!
I had fun reading these books as a little girl, and I have to say, they're still just as enjoyable now as they were when I was a kid. Mary Pope Osborne became a New York best-selling author because of this series.
This is one of the best book series on the market because part of the appeal, I think, is that the chapters are quick to read. They're easy to pick up and put down again, which is perfect for when you only have a few minutes to spare. But despite their brevity, the stories are very engaging.
There's an element of mystery and suspense that keeps you turning the pages, and I love that they're little mini-lessons in history without being heavy-handed about it. And they never get too scary for a little one's sensitive imagination.
The main brother and sister characters are good-humored and adventurous, making for some really fun stories because of the exciting adventures. All in all, I highly recommend the Magic Tree House books—whether you're eight or eighty, I think you'll find them enjoyable!
What You Should Know
If you are looking for a great book series for your beginning reader, look no further than the Magic Tree House series!
These adventure books are perfect for kids who are just starting to read on their own, as they range from first to third grade in terms of reading level. And while the first page of each chapter is filled with detailed and descriptive illustrations, others have no pictures at all—which are great stories to encourage kids to use their imaginations. Trust us, your little ones will be spellbound by these enchanting stories.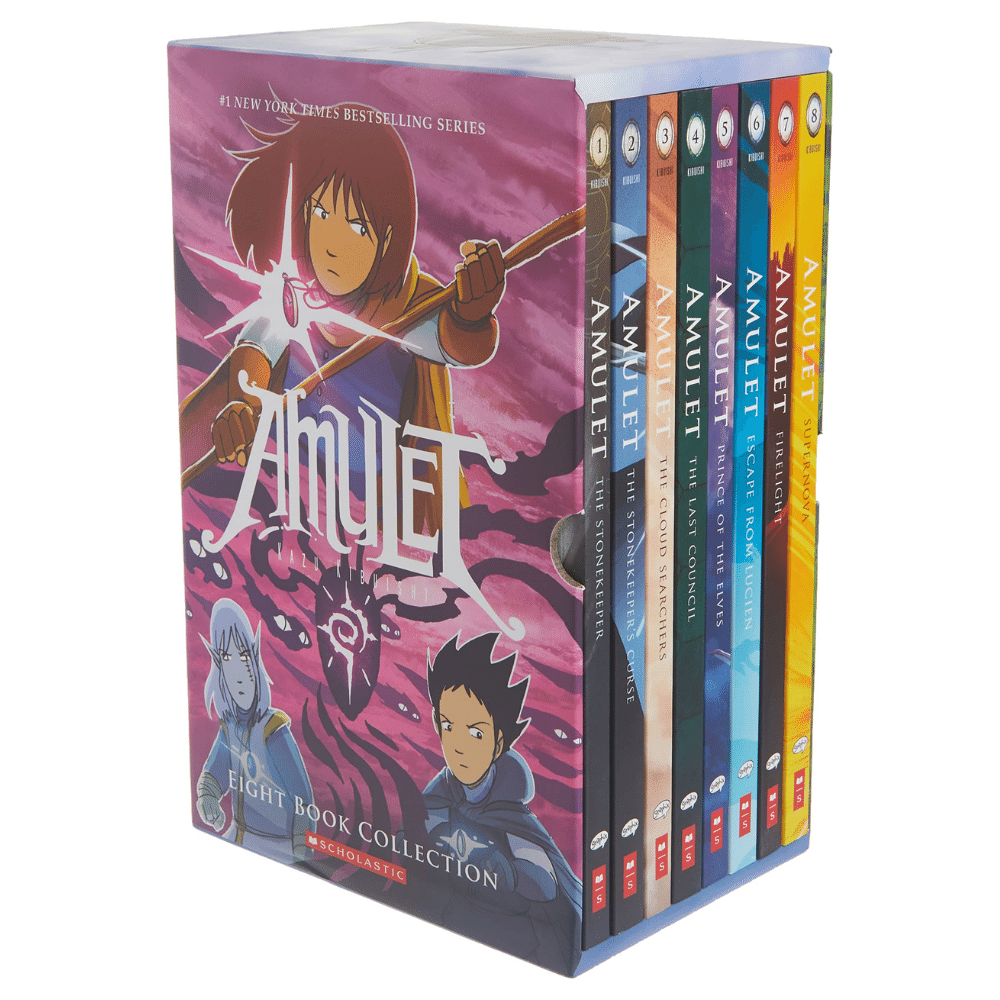 Amulet Series
Check Price on Amazon
Why I Love It!
Do you have a reluctant reader in your life? Someone who would rather do just about anything than sit down and read a book? If so, then you need to get them this graphic novel series.
It's the perfect choice for 8-year-old boys, thanks to its colorful graphics and engaging adventure stories. Plus, it's short enough that even the most reluctant reader will be able to finish it in one sitting.
So if you're looking for a book that will get your child to read, don't hesitate to pick up this one. It just might be the best decision you ever make.
What You Should Know
Are you looking for a light, fun read that doesn't require a lot of commitment? Then Amulet is for you!
This is one of the best book series for kids in general. It's full of stories with robots and magic, and each book ends on a cliffhanger (page-turners indeed).
This book follows a young lady who suddenly finds herself with great power and/or maybe a curse. How she deals with the new abilities, along with her family, is based on a lovely fantasy world. So if you're looking for an engaging, minimal read, then Amulet is a perfect choice!
You may be tempted to just buy the first book, but I'm telling you to save the extra cost of getting them individually because this series will have your child hooked.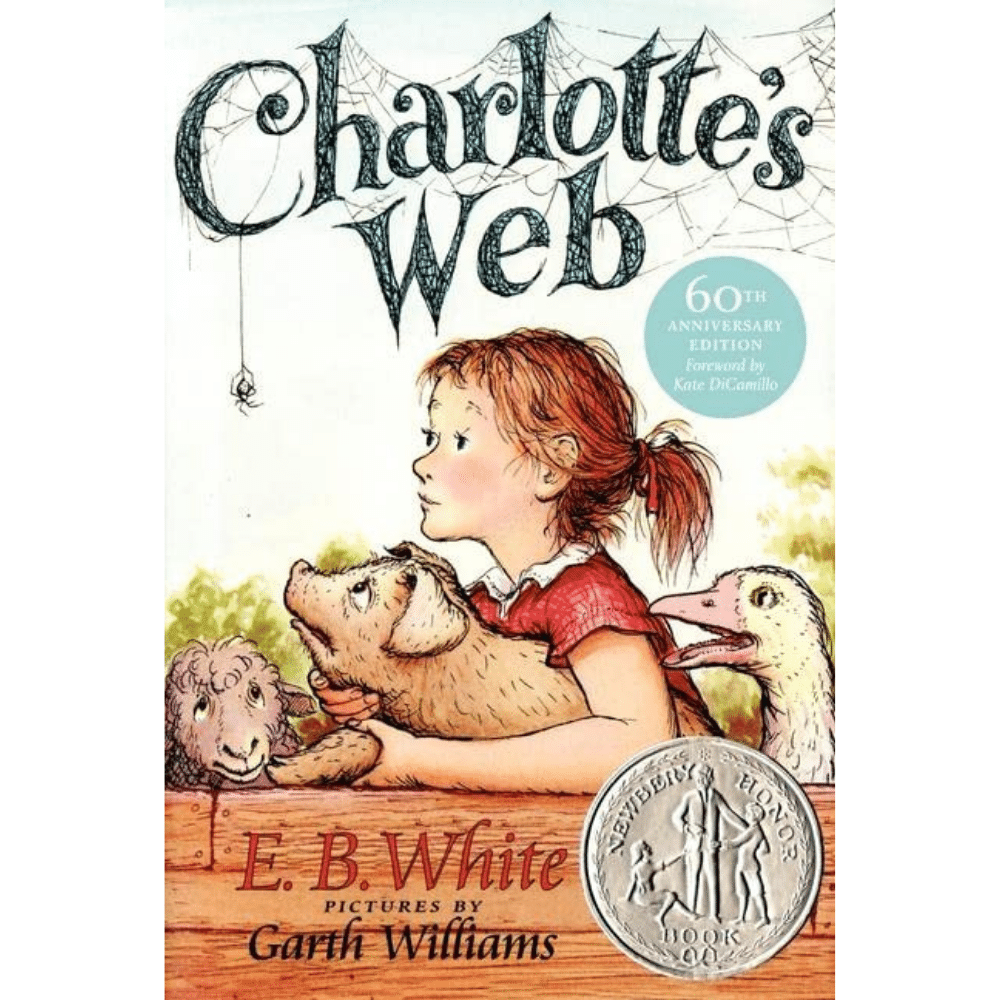 Charlotte's Web
Check Price on Amazon
Why I Love It!
Charlotte's Web is the best classic animal book for 8-year-old boys.
The friendship of the two main characters, Charlotte and Wilber, is so beautifully told throughout the book. Charlotte's selflessness and sacrifice are perfectly done. Wilber's innocence and coming of age are also perfectly done. This is a must-read for all 8-year-old boys!
What You Should Know
Charlotte's Web is more than just a children's book—it's a book that can teach valuable lessons about life.
For example, the main character, Wilbur, teaches us the importance of friendship and love. Through his relationship with Charlotte, we learn that she's determined to show that even the most unlikely friendships can be full of warmth and humor.
We also see how important it is to stand up for what we believe in, even when everyone else seems to be against us. And of course, we learn a lot about vocabulary from Wilbur; Charlotte always has to explain the meaning of the big words she uses!
Ultimately, Charlotte's Web is a sweet story with talking animals that has something for everyone. Whether you're looking for a lesson in life or just want to be entertained, this classic book is sure to please.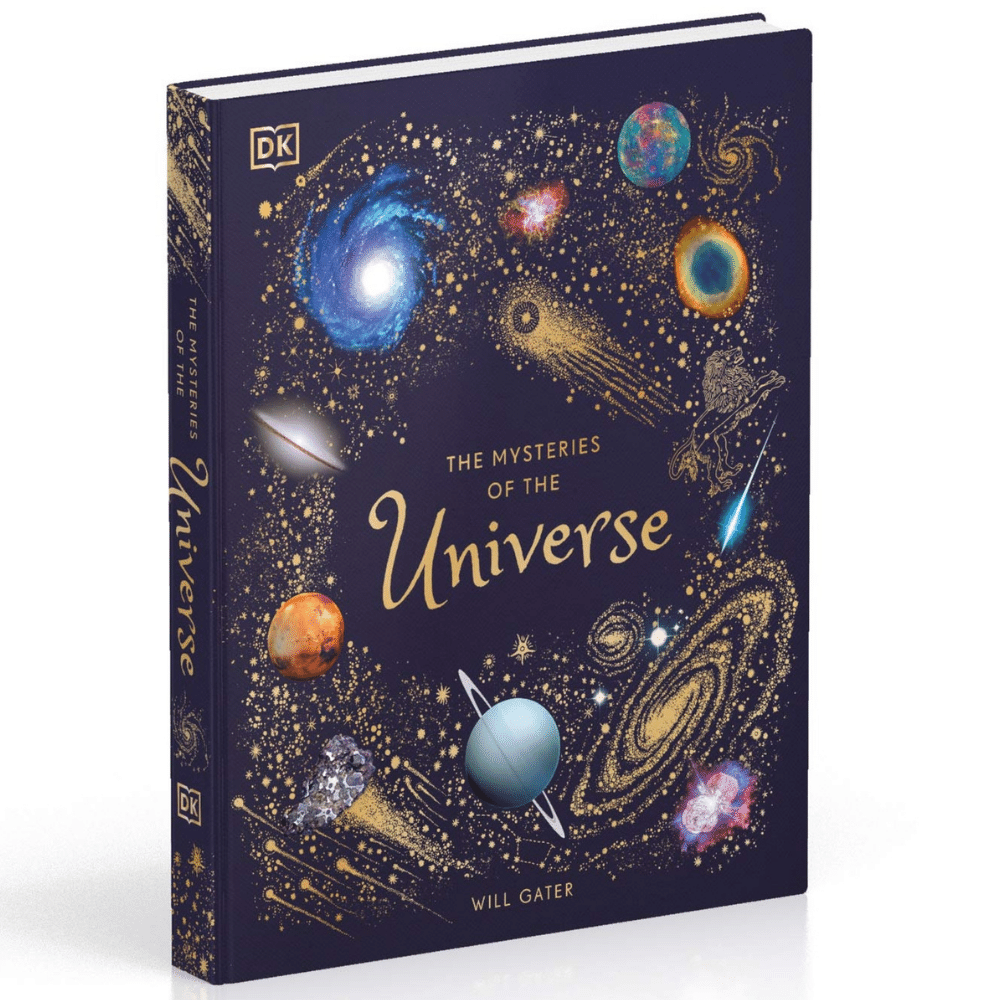 The Mysteries of the Universe
Check Price on Amazon
Why I Love It!
Books for 8-year-olds should also include fun facts. This is one of my son's favorite books. because it is beautiful!
There is foil on the cover and vibrant colors throughout. It has some great information that is clear and easy to understand.
Perfect for inquisitive minds, this book will keep your boy entertained for hours. If he's anything like my son, he'll be asking you question after question about what he's read.
And you might even learn a thing or two about yourself! So if you're looking for a gift that will inspire your child's imagination and curiosity, this is a perfect choice.
What You Should Know
This book is a great way to learn about astronomy, and it's perfect for both kids and adults.
The information is easy to digest, and you'll quickly develop a better understanding of professional terms and how the universe works.
Plus, it's totally not only for kids—adults will have just as much fun learning from this book. Part of the DK Children's Anthologies series, this book is a must-read for anyone interested in astronomy.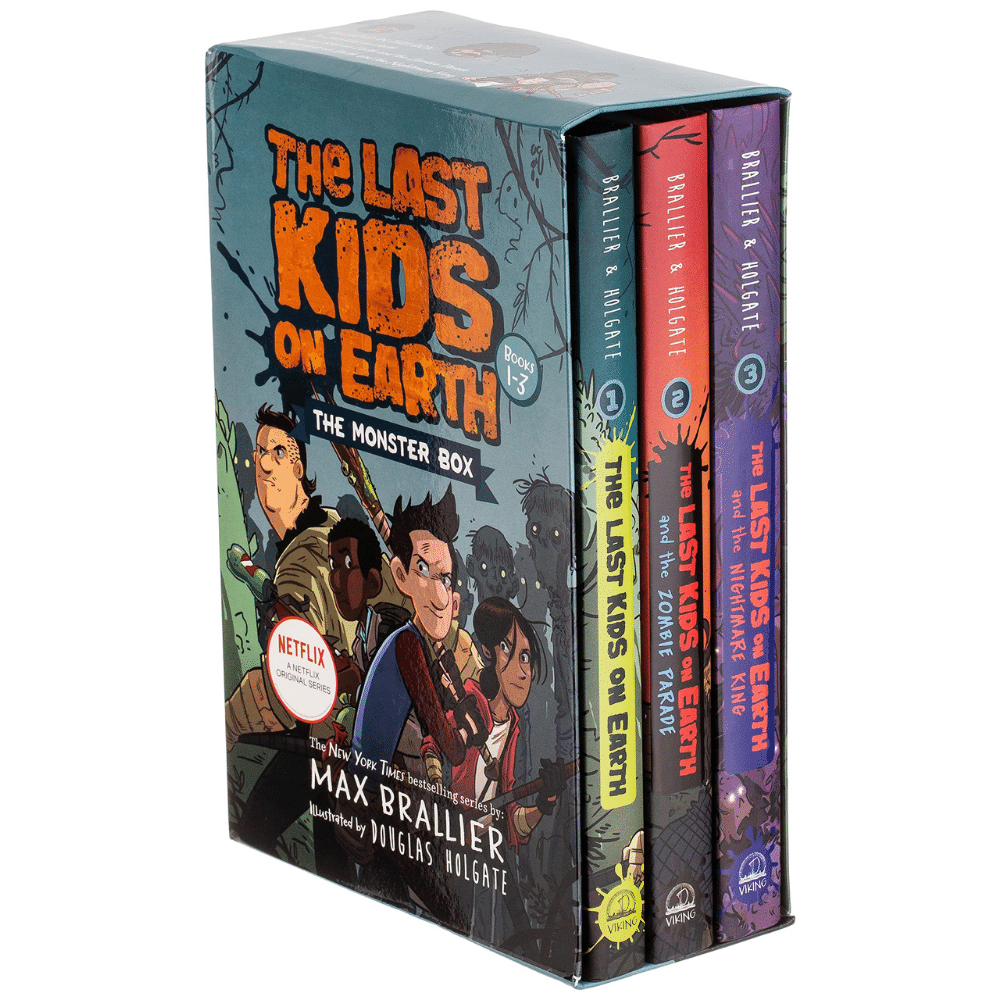 The Last Kids on Earth Series
Chech Price on Amazon
Why I Love It!
This chapter book series is jam-packed with adventure stories about Jack and his friends, who all attend the same wacky school! I love how they are always coming up with new ways to defeat the monsters or zombies they encounter.
And they never give up, no matter how tough the situation is. I also appreciate that each of them has their own unique skills and abilities that they bring to the group.
They are truly a team, and I think that's why they are able to accomplish so much. This is definitely an entertaining story full of exciting adventures. It will also challenge his reading level for middle school because it's not your normal graphic novel where the sentences are scarce like in picture books. There are great graphics, but it's set up like a real chapter book.
What You Should Know
This is not your average graphic novel.
These are real chapter books that pull you into a wild adventure, without having to commit to an entire novel.
The story line is easy to follow and action-packed. Trust me, you won't be disappointed. I highly recommend these books for 8-year-old boys who love good stories but hate commitment.
Netflix has done it again. They have taken these fiction books and turned them into a show. You can easily binge-watch the entire first season now!
Honorable Mentions
Even though I have already given the top 5 best books for 8-year-old boys. As an added bonus, here are a few more books that didn't quite make the best list but I felt deserved to be mentioned for those parents who want to see what else is out there for their boys.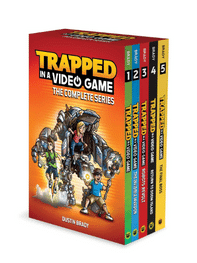 If you're looking for fiction books similar to a graphic novel that will teach your child computer programming concepts in a fun and engaging way, then look no further!
This is a great series of books for 8-year-old boys who love video games. There's something about video games that just sucks you in. Maybe it's the jetpacks, or the hover tanks, or the infinite lives. Whatever it is, once you're in, you're in for good.
And what's more, these sections are full of fun activities that will keep him entertained for hours on end.
So if you want him to read books about the basic functions behind his favorite video games, then pick up one of these books today!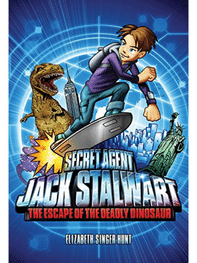 Are you looking for an action-packed book that will keep your boy entertained for hours on end? If so, look no further than Secret Agent Jack Stalwart: Book 1.
This exciting story follows the adventures of Jack, a member of the GPF—Global Protection Force. Boys will love following along as Jack takes on dangerous missions and solves tricky puzzles. With its fast-paced plot and humorously illustrated scenes, this book is sure to be a hit for anyone who reads it. Get your copy today and let your child experience the fun and excitement of being a secret agent!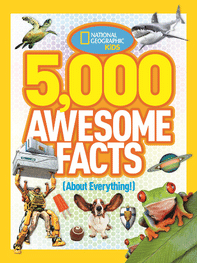 This book is designed to make it easy and fun for your kids to learn about a variety of topics, from food to animals to history and more. Each two-page spread focuses on a different topic, with plenty of photos to keep things interesting.
And because it's a big hardback book, it can withstand plenty of wear and tear. So, if your child is like my son and loves learning about how things work and why they do what they do, this is the perfect book for them.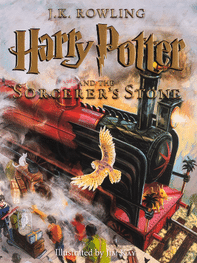 For many people, Harry Potter has been a favorite because of the excitement, adventure, and magic.
And this first book of his amazing adventures is now available in a deluxe illustrated edition! Children of all ages will be enchanted by stunning illustrations as they follow Harry from his first meeting with Hagrid the giant to his final showdown with Lord Voldemort. So step into the world of Harry Potter with his best friend Ron and you won't be disappointed!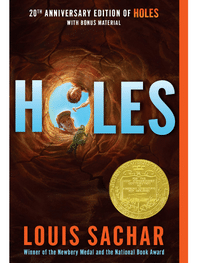 If you're looking for a book that will make you laugh, cry, and think about the role of luck, friendship, and love, and how they provide relief in challenging circumstances, then look no further than Holes by Louis Sachar.
Stanley Yelnats and his best friend, Zero, seem to have no luck at all. But as the saying goes, "When life gives you lemons, make lemonade." And that's exactly what Stanley does. He befriends an unlikely group of characters, finds inner strength he never knew he had, and ultimately learns that even when it feels like everyone is against you, there's always hope.
Holes are not just for boys; it's a book for the whole family—a gateway book that will encourage reluctant readers to pick up a book and start reading.
So what are you waiting for? Dig in!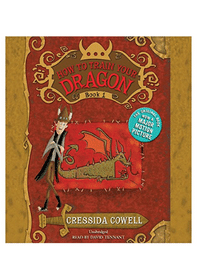 Most people like at least one of the following three things: dragons, Vikings, or adventure.
If you're like most people and you like one or more of those things, then you need to read How to Train Your Dragon by Cressida Cowell.
Hiccup is a Viking hero who didn't start out as a hero. He's actually kind of a wimpy kid who gets teased a lot. And he's not very good at slaying dragons like his Viking ancestors have done for generations.
In fact, Hiccup is so bad at it that he befriends one of the dragons he's supposed to kill. His dragon's name is Toothless (his best friend), and together they go on twelve adventures that are written from Hiccup's perspective as an old man.
How to Train Your Dragon is hilarious and heartwarming. That'll keep you entertained from beginning to end.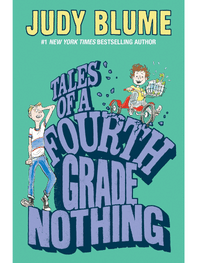 Peter is the middle child who feels neglected by his parents. His annoying little brother, Fudge, always gets into trouble and is the center of attention.
This hilarious book is full of laughs and trouble. Even though Peter loves his parents and his brother, he can't help but feel left out sometimes. If you want to read a funny book about a boy and his annoying little brother, then this is the book for you!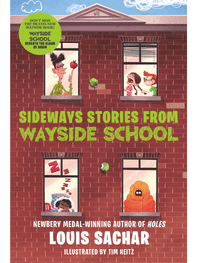 This is a humorous and heartwarming book that will have you laughing out loud. It follows the students in Mrs. Jewls' class at Wayside School, where everything is topsy-turvy-including the classrooms, which are built sideways!
With quirky illustrations and laugh-out-loud stories, Sideway Stories from Wayside School is a must-read for children and adults alike. It's the perfect book to enjoy with your family or friends and is sure to bring some fun and laughter into your life.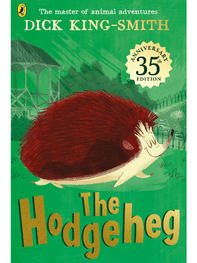 "The Hodgeheg"  by Dick King-Smith is perfect for boys who are just starting to read independently. The text is large, and there are only eight chapters, making this a perfect choice for beginning readers. The illustrations are fun and help to showcase the characters.
I highly recommend this book for youngsters who want to move on from picture books but aren't quite ready for longer chapters. Dick King-Smith shines through in this timeless classic, and your boy will love spending time with the adorable hedgehogs. This charming book is sure to leave children with a smile on their faces and a renewed sense of hope in the power of individual perseverance.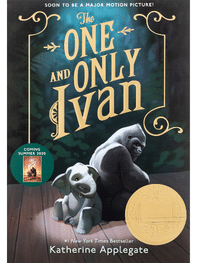 Ivan was not your typical gorilla. For one thing, he liked to paint. He was also fond of watching TV and listening to classical music. But most of all, Ivan loved people. He enjoyed spending time with his many human friends, including the staff at the zoo where he lived.
So when Ivan was unexpectedly relocated to a new facility, he was understandably sad. But then he met Ruby, a curious little girl who loved animals. Through their friendship, Ivan began to see life in a whole new way. And as he slowly started to adjust to his new home, Ivan realized that even though life could be difficult sometimes, it was also full of possibilities. Inspired by a true story, this beautifully illustrated book celebrates the transformative power of unexpected friendship.
The One and Only Ivan is a perfect choice for young animal lovers. This is a heartwarming story, and the illustrations are simply stunning. This book will stay with you long after you've turned the last page.
Best Books for Your Young Boy
There's no shortage of great books for boys out there. The trick is finding ones that will actually engage and entertain them. Luckily, I've done the research so you don't have to.
From graphic novels to non-fiction and everything in between, any of the books mentioned in this article will surely get them excited about books. So whether your boy is a reluctant reader or loves reading books, there's something on this list that's sure to please.
So go ahead and add a few of these titles to his list—he'll thank you for it later. Trust me.
Happy Reading!
A Buyers Guide to the Best Books for 8-year-old Boys
Books are a great way to keep boys entertained and introduce them to the world of imagination.
It can be hard to know which books are good when there are so many other titles out there. So, I've compiled a list of the most frequently asked questions.
This will help you choose the right book for your 8-year-old boy.
Why are some boys, reluctant readers?
There are a lot of potential reasons why some boys might be reluctant readers. It could be that they don't see themselves represented in the books they're reading, or maybe they just find reading itself to be difficult or boring. It's also possible that they know they're not supposed to like to read because it's often seen as a "girl activity."
Whatever the reason, it's important to try to engage reluctant young readers and get them interested in books. One way to do this is by finding books that are specifically tailored to their interests.
For example, if your son is into video games, there might be a book about gaming that he would be more likely to pick up and read. Another strategy is to read aloud to him—this can help him see that books can be fun, and it can also give you some quality bonding time.
Finally, try to lead by example and let him see you reading for pleasure. This will show him that it is something that adults do for enjoyment, and it might just encourage him to give it a try himself.
What are the types of reluctant young readers?
According to researchers at the Institute of Education Sciences, there are four types of reluctant readers.
1. don't like reading because they find it boring or difficult;
2. Enjoy reading but don't do it often because they don't have enough time;
3. I used to like reading but have since lost interest.
4. like reading and do it frequently, but avoid certain genres or kinds of chapter books.
It's estimated that about 20% of Americans are reluctant readers, so if you're one of them, you're far from alone! There are a variety of reasons why people may become reluctant readers, but there are also plenty of ways to overcome this challenge.
What are some tips to help encourage reading?
Start by finding out what kind of reluctant readers you have.
Are they those who can't read?
Those who won't read?
Or those who are selective readers?
Once you've identified what kind of reader your child is, you can tailor your approach accordingly.
For those who can't read, it's important to find books that are at their level. Reading should be enjoyable, not frustrating. If your child is struggling with basic reading skills, try starting with some easy readers or picture books.
For those who "won't be" types of readers, try finding chapter books that are about their interests. If they're into sports, try finding some sports biographies or novels with sports themes. If they like animals, try looking for books about them. The key is to find something that will pique their interest and make them want to read.
Finally, for those who are selective readers, it's all about exposure. Make sure they're seeing you reading for pleasure, and try to keep a variety of fiction books around the house so they can browse and find something that looks interesting to them.
With a little effort, you should be able to find something that gets your child interested in reading. Just remember, every child is different, so what works for one might not work for another. The important thing is to keep trying until you find something that clicks.