Looking for gentle parenting advice? Look no further!
I know that being a parent can be tough, but it's also one of the most rewarding things you'll ever do. That's why we've put together this list of the best gentle parenting books out there.
These books offer sage advice for dealing with common challenges that parents face. So whether you're just starting out or you've been at it for a while, these books will help you become a more gentle and effective parent.
Read on to learn more about these amazing, gentle parenting books.
How I Choose
Parenting is hard and there are so many books about it that it's hard to know which one to read.
It seems like every other day a new parenting book is released. How do you know which one to trust?
I've done the work for you! After reading through thousands of reviews from parents, I've compiled a list of the 5 best gentle parenting books. These books have been mentioned at least twice or more by experts and real parents, so you can be sure they're worth your time.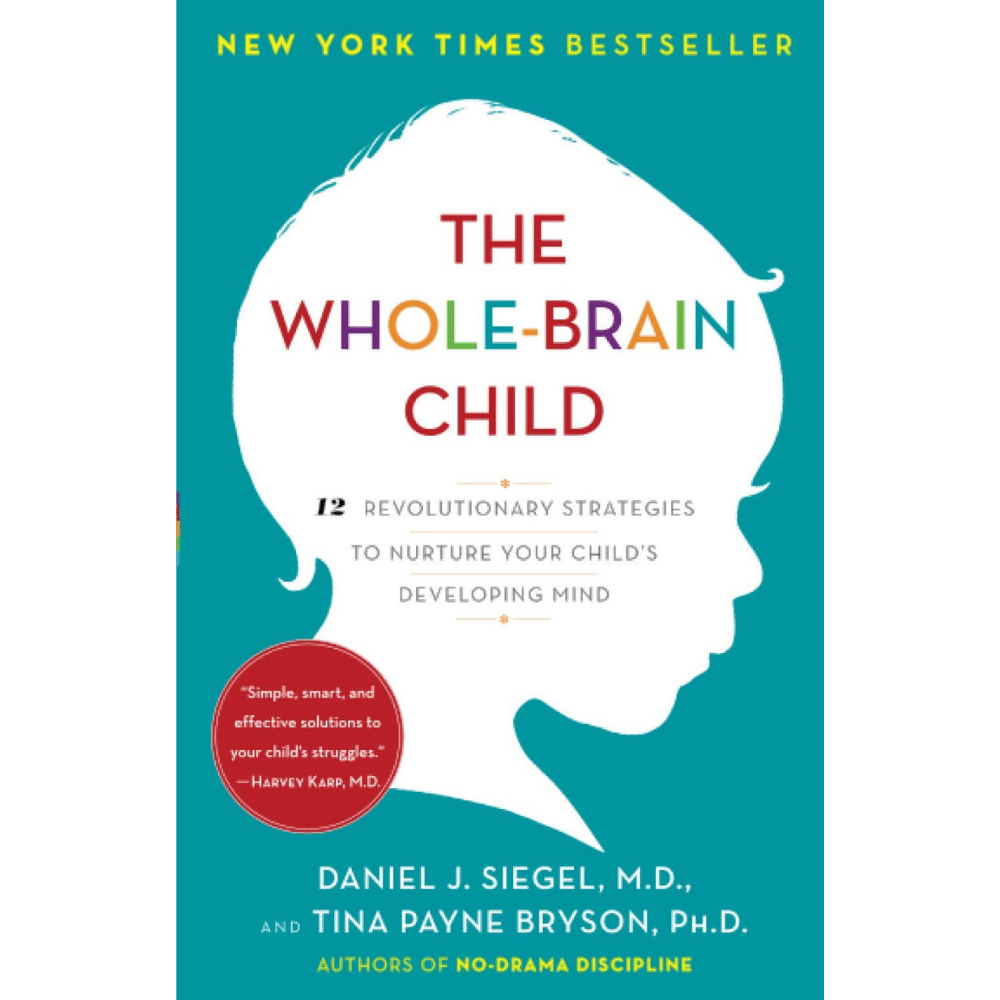 The Whole-Brain Child
Check Price on Amazon
This book will introduce you to a new science of parenting, based on the child's brain. The authors are neuroscientists and parenting experts. They explore the latest research to show that children have a unique ability to learn and remember.
Why do I love this book?
If you're considering getting a parenting book, you've probably noticed that the authors of The Whole-Brain Child are both scientists and parents. Their best-selling book blends scientific research and parenting practices. It's easy to understand and provides practical solutions for parenting.
Their approach is based on research into brain development and focuses on the development of the four quadrants of the child's brain. They offer 12 strategies to help parents raise children who use their entire brain, which leads to a more balanced child with improved emotional and mental health. The authors use illustrations to clarify concepts and show parents how to cultivate their child's healthy emotional and intellectual growth.
What you should know
The Whole-Brain Child is a parenting guide that explores the science behind brain development and how it affects development. The authors of this book provide practical tips and strategies to help parents deal with the challenges of parenting a child. They also emphasize the importance of nurturing emotional connections with children. The book is geared toward parents but is also useful for teachers and other childcare providers.
The book explains the basic development of the brain, which can help parents understand their children better and respond to difficult situations more effectively. Understanding the basic processes of the brain will also help parents create a solid foundation for their child's mental, emotional, and social development.
The Whole-Brain Child is a New York Times best seller. It proposes twelve useful parenting tools based on neuroscience research. While these strategies may not be revolutionary, they are useful and can be adapted to any family's situation.
The book also highlights the importance of establishing a positive emotional state and fostering emotional intelligence. In their book, Siegel and Bryson introduce the concept of "Connect Through Conflict"—a technique that helps children understand others' points of view and encourages empathy.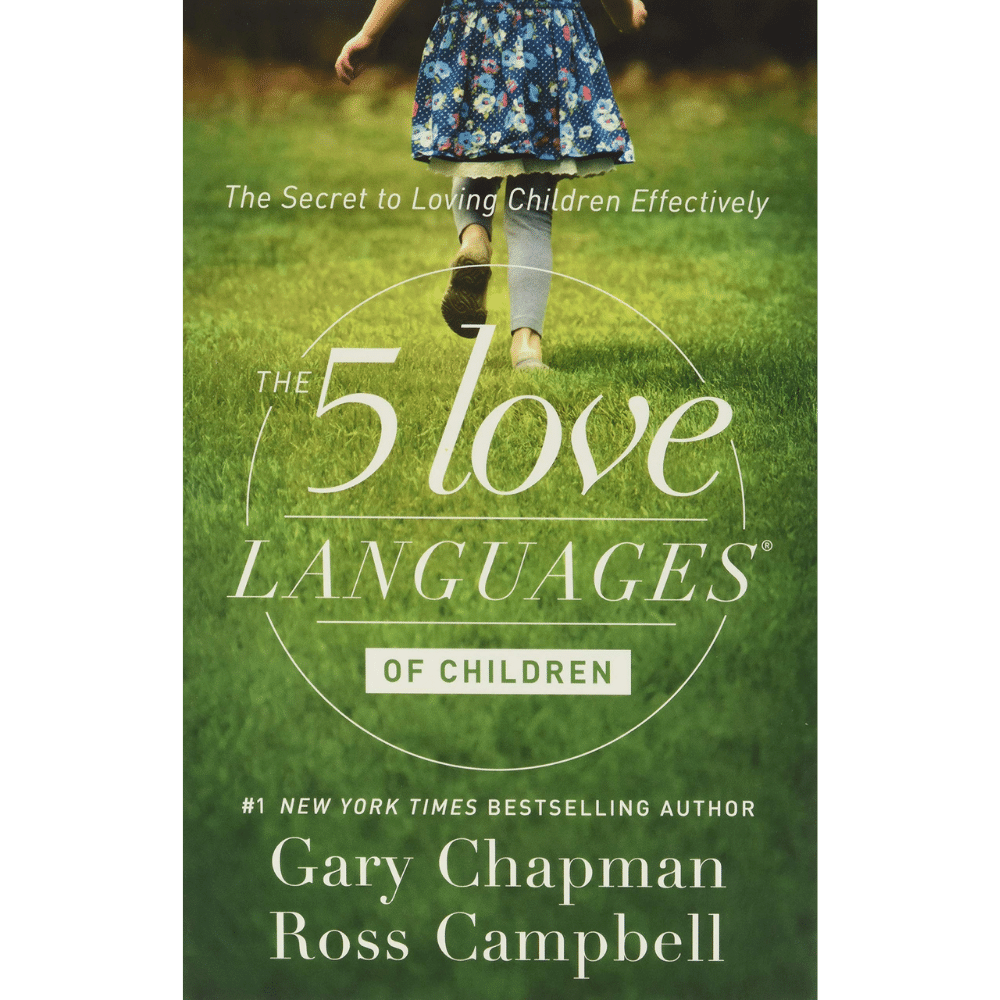 The 5 Love Languages of Children
Check Price on Amazon
Understanding your children's love languages is vital to nurturing a healthy relationship. Each child expresses their feelings differently, and these preferences can change from moment to moment and stage to stage. For example, a toddler who loves snuggles may turn into a seven-year-old who likes to roughhouse. Similarly, a child who enjoys praise may need more quality time. By paying attention to your child's moods and behaviors, you can keep your connection with your child strong and continuous.
Why do I love this book?
The 5 Love Languages of Children is a book full of practical tips for parents and teachers on how to make their kids feel loved and secure. Every child expresses love in different ways, and identifying your child's language can help you build a strong foundation of trust with them.
While it is important for parents to know and understand their children's love languages, The 5 Love Languages of Children are not for everyone. Some readers may be turned off by the simplistic explanations and references to ineffective parenting practices. Those adults who believe that children must earn their love may also find this book too didactic. However, for those who have an open mind, this book can be an invaluable resource in strengthening relationships with children.
What should you know
If you're a parent, it can be helpful to know your child's love language so that you can communicate your love more effectively. This is important for raising secure and happy children. Love messages can be expressed in a number of ways, from physical touch to words of affirmation. Acts of service and quality time are also important ways to show children you care.
The most common love languages for children are hugging and kissing. However, your child may express love in other ways. For example, dads may love to spin their sons and daughters in the air. Moms, on the other hand, may want to spend time reading aloud to their toddlers.
One of the principles in the book is that actions speak louder than words. When you act in a way that shows your child that they matter to you, they will be more likely to respond positively to consequences. This doesn't mean that you should spoil them, though. Instead, try to find opportunities where an act of service will have the most impact on your child. For example, if your child has a hard time putting things together, try to help her. There are many different acts of service depending on your child's age.
Providing gifts for children who express their love for gifts is another important way to express your love. Children who express their love with gifts are often filled with this emotion. The perfect gift doesn't have to be expensive; you can give a thoughtful present that they will enjoy.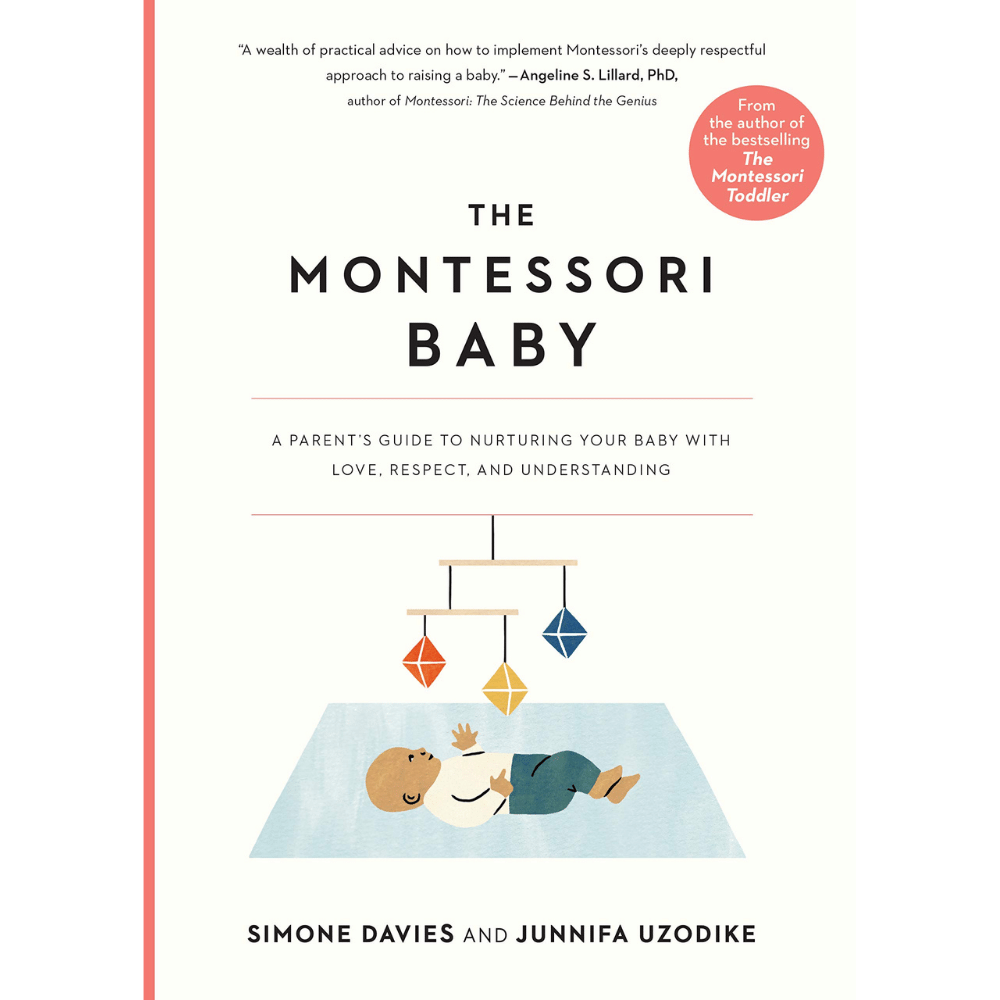 The Montessori Baby
Check Price on Amazon
The Montessori Baby by Simone Davies and Junifa Uzodike is an amazing book for parents who are looking for a comprehensive guide to raising a child. It focuses on the principles of Dr. Maria Montessori and shows how to nurture a child from birth until he or she reaches the age of one.
Why do I love this book?
The Montessori Baby is one of the best parenting books on the market. Using the child-led Montessori philosophy, Davies shows parents how to create daily rhythms and environments that encourage exploration. It's a beautiful, practical guide that helps parents create a peaceful, uncluttered home environment.
The Montessori philosophy is based on guiding your baby through the various stages of development. This book is a comprehensive guide on how to nurture your child and ensure that he or she grows into a healthy adult. The authors include practical, easy-to-follow instructions, as well as dozens of helpful exercises that help parents learn more about their baby and their environment. The book also includes tips on preparing for parenthood and becoming an active observer.
Another benefit of the Montessori method is the ability to listen to your child. This is easier if your body is still and calm. The author/illustrator team gives readers a fresh view of toddler life and routines. They include information about how to calmly listen to a toddler's voice and avoid a meltdown.
The Montessori philosophy also stresses the importance of reading to children. It helps develop language skills and brain development. In addition, the Montessori community recommends books that contain realistic pictures, black and white patterns, and faces. Reading aloud to your baby is a good way to engage your child and teach them about different emotions.
What you should know
If you're thinking about adopting the Montessori method for your child, you might be wondering about how to get started. After all, this method is all about creating a prepared environment in which your baby can learn and develop in a safe and healthy environment. This book will help you get started on the right foot and will help you understand the philosophy behind the method.
First of all, you should respect your infant's wishes. This is an important step to take because you'll be creating a space in which your child is free to move. By doing this, you're preparing them for the real world and establishing a strong emotional bond with you. The Montessori approach focuses on providing your baby with plenty of safe places to play and explore.
Montessori is based on the concept that children's brains develop at a rapid pace in the early years. As such, the Montessori approach builds on this development and lays the foundations for future learning. Because infants' brains are still developing, it's best to keep things simple, which means putting out six to eight toys at a time. The rest can be tucked away for later use.
The Montessori approach can be a great fit for a variety of families, as long as everyone shares a common set of values and expectations. Parents with a disorganized or chaotic home environment may find the program frustrating, as the program is carefully structured. However, many children find comfort in this system and may cling to the structure and order that it provides.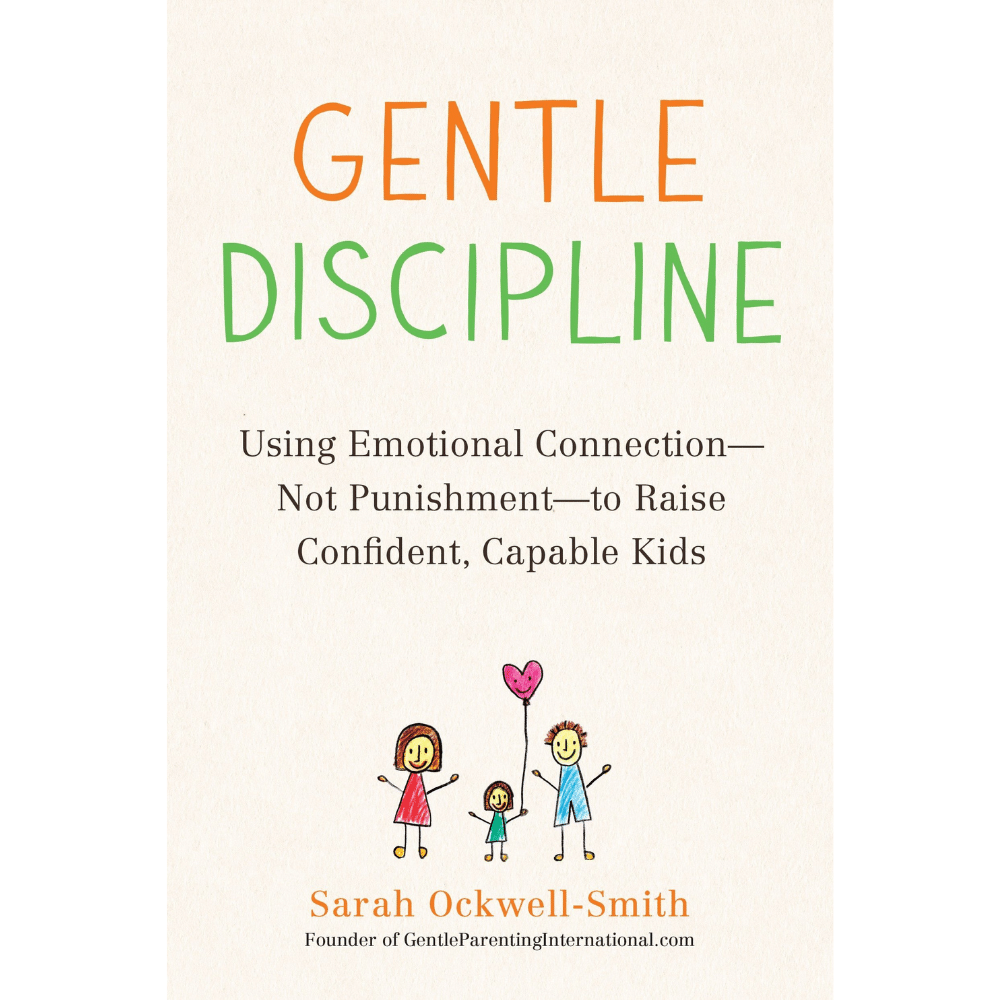 Gentle Discipline
Check Price on Amazon
If you're struggling with disciplining your child, Gentle Discipline may be just what you're looking for. This book uses positive consequences to break the cycle of blaming and shaming. It includes ideas and activities you can implement right now. It is helpful for parents of toddlers as well as school-age kids.
Why do I love this book?
Gentle Discipline by Sarah Ockwell-Smith is an excellent guide for parents who want to guide their children with respect and kindness. The book's philosophy focuses on replacing punishments with connection and understanding. Ockwell-Smith offers helpful insights into the psychology of parenting and explains complicated parenting concepts in a straightforward and relatable style.
While discipline is an essential aspect of child-rearing, conventional techniques often fail to achieve their goal. Power struggles, shame, and frustration are all common outcomes. Sarah Ockwell-Smith's gentle approach breaks these negative stereotypes and provides solutions that will encourage your child's development.
Gentle discipline has the potential to create confident, independent, happy children. It also emphasizes boundaries that help your child feel secure. Instead of punishing your child for doing something wrong, gentle parenting encourages children to develop self-confidence, independence, and intelligence.
What you should know
Gentle Discipline is a great book for parents who want to guide their children with respect instead of scolding and shaming them. It aims to replace punishments with connection and understanding. While the author is very low-key, she provides many helpful insights.
Gentle parenting requires calm communication and calm consequences. It also focuses on establishing a strong relationship based on empathy. As a parent, you must practice restraint, and follow through with firm discipline only when necessary. There are two kinds of discipline: emergency discipline and in-the-moment discipline.
While discipline is an essential part of child-rearing, conventional techniques of discipline can be damaging and have unintended consequences. The book offers practical solutions for parents of toddlers to school-age children. Its comprehensive approach to discipline helps parents of all age groups raise confident children.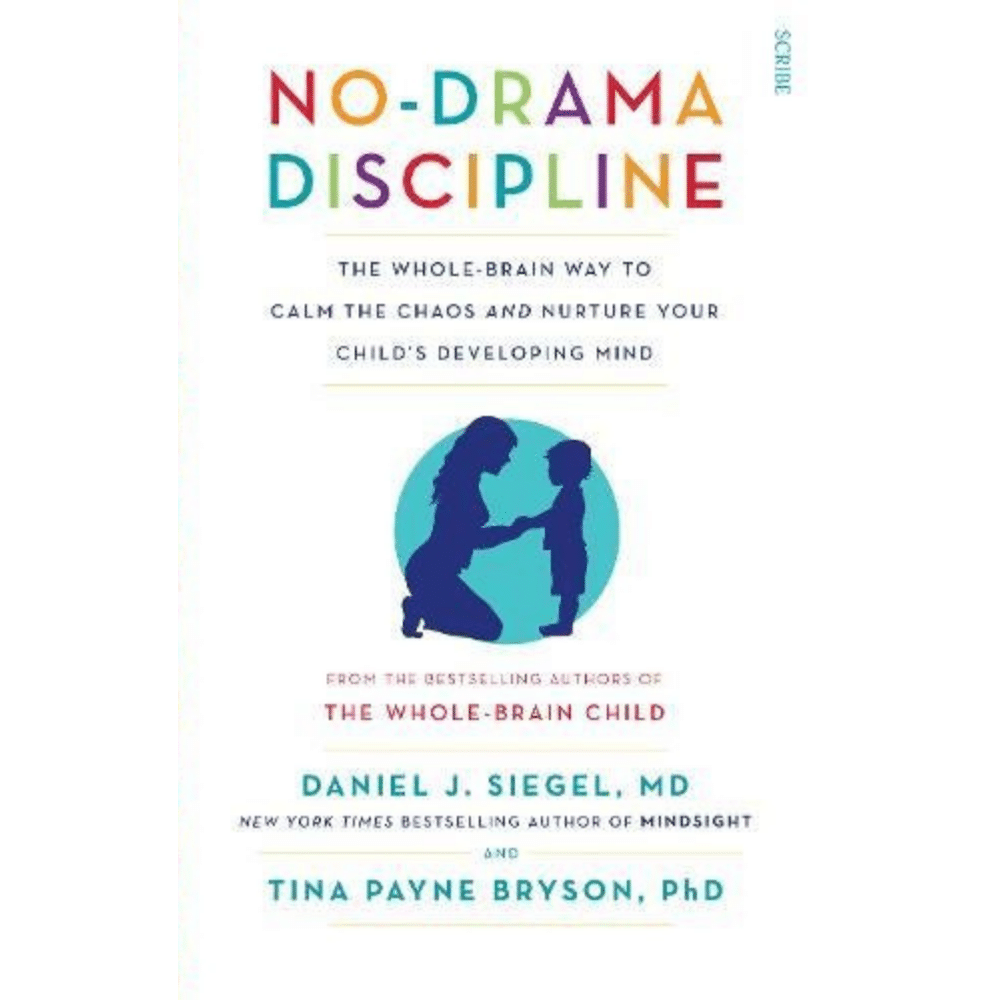 No-Drama Discipline
Check Price on Amazon
No Drama Discipline is one of the best books on parenting I have ever read. It is based on a scientific theory that the way we think affects how we act. It has a very practical approach to parenting and can help you to keep your children happy and focused. It is a must-read for parents and educators alike.
Why do I love this book?
No Drama Discipline is a fantastic approach to child-rearing that focuses on the development of the whole brain. Although this approach can be complicated for parents who are not familiar with neurobiology, it is an incredibly practical approach to child-rearing. It focuses on the importance of communication and listening, as well as understanding how emotions can influence behavior.
It also offers parents practical strategies to resolve conflicts in a calm and effective way. The book explains how parents can help their children become happy while strengthening their bonds with their parents.
No Drama Discipline is based on Daniel Siegel's belief that discipline is about teaching, not punishing or giving a consequence. Instead of reacting to misbehavior, parenting should involve connecting with and redirecting the child. By following this two-step guideline, you can help your child develop the necessary skills to live a moral and ethical life.
What you should know
When it comes to discipline, there are several key points that you should keep in mind. First, it's important to remember that discipline affects your relationship with your child, and also how they behave around others.
Moreover, it can teach your child to develop mindsight, or the ability to use insight to solve problems. It is also important to remember that discipline should never consist of lectures, and it should focus on connecting with your child.
No-Drama Discipline focuses on Whole-Brain Discipline, which is a great approach to child-rearing. But it's not always easy to understand neurobiology. Fortunately, this book provides simple and easy-to-apply strategies for dealing with your child's misbehavior and tears.
This is a great book for parents who want to improve their relationship with their children. It teaches practical strategies to parent children without triggering drama and conflict, and its realistic illustrations of young children make it easy to apply to your own family. The book explains how to connect with your child's brain and build a strong bond with your child.
The No-Drama Discipline method combines loving connection with firm boundaries. The goal is to teach your child to manage emotions and make good choices. It also teaches children to inhibit impulses and think about their behavior.
Honorable Mentions
even though I have already listed the top gentle parenting books. As an added bonus, here are a few other positive parenting books that didn't quite make the best list but I felt deserved to be mentioned for those who want to see what else is out there.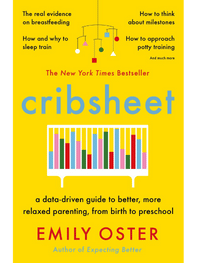 This award-winning book was developed by an economist who noticed a need for reliable pregnancy advice. She analyzed the data and discovered that conventional wisdom about pregnancy was flawed. The result was Cribsheet. This book provides parents with the information they need to make the best decisions for their babies. This book is a must-have for any mother-to-be.
The book is written by Emily Oster, an economist who has studied pregnancy data and found that most of the conventional wisdom about pregnancy is wrong. She uses her expertise to empower parents to make the best decisions for their babies and stay sane in those early years before preschool. It has helped many families and new parents make the right decisions for their children.
It's hard to be an adult and raise a child. Giving birth and raising children are some of the most difficult challenges in life, and a crib sheet can be very helpful. However, many parents are too scared to let their kids do things they shouldn't. Luckily, there are several useful resources for parents.
While it's difficult to know what's best for your child, economic reasoning can provide a useful framework.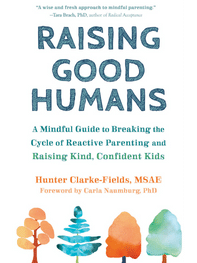 Raising Good Humans is an insightful book for parents who want to raise resilient, cooperative, and confident children. It teaches effective parenting strategies for parents who want their children to develop healthy habits and develop healthy relationships with their parents. It is a dense read, which can make it difficult for some readers to follow. This book also presents many exercises and real-life examples.
As a mom of three, Hunter Clarke-Fields has a unique perspective on parenting. Her expertise as a mindfulness coach, educator, and podcaster, allows her to share valuable tips and advice for parents. In this book, she discusses the benefits of mindful living and the techniques parents can use to help their children become good humans.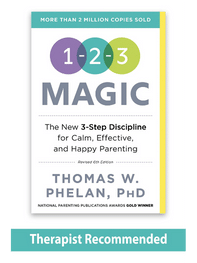 The 1-2-3 Magic parenting program is one of the best-selling child discipline systems in the country, and it can help you create a better, more positive parenting experience for your child. This program uses a simple, time-tested method to get kids to listen to parents without talking back. Dr. Thomas Phelan, a registered clinical psychologist and child psychologist, developed this program and has been helping families for over 35 years. He also offers weekly online support to answer your questions.
The 1-2-3 Magic method is a highly effective parenting method that has been proven to work in millions of families around the world. It has helped many families in all types of situations, from single parents to families with children who act out when they're angry or frustrated. It also addresses the many issues that modern families are dealing with today.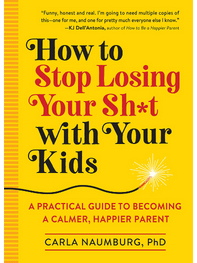 This book will give you the tools to calm down and keep your cool when your kids are acting up. The author uses mindfulness techniques to help parents get their shiz together. Her list of pressure points will help you recognize where you are losing it and give you tips for calming down.
Carla Naumburg is a writer, speaker, and parent coach. She has written several parenting books, including Ready, Set, Breathe, and Parenting in the Present Moment. Her work has appeared in several publications and on the Huffington Post. She lives outside of Boston with her two daughters and two cats.
Parents often feel frustrated when their kids don't follow instructions or push buttons. These emotions can lead to personal attacks. The author stresses that you need to get calm first before reconnecting with your children. If you are irate and expect your child to apologize or say something nice, they'll likely explode and say something that makes you angry.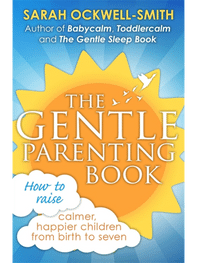 The gentle parenting style does not have rules or a label. Instead, it embraces the unique needs of each child and parent. It is based on current child psychology and science. Sarah Ockwell-Smith teaches you how to use this approach in your daily life. This book is a helpful tool for parents who are looking for a new way to parent. It is also a great resource for parents who are looking for new ways to bond with their children.
While many gentle parenting books present the child as a solitary individual, this book offers suggestions for how to help them learn how to live in the world without constant disruption. For example, it is important to remember that children are human beings and may feel anger and aggression. Therefore, it is important to remember that it is never too late to start a gentle parenting practice.
Gentle parenting is a child-rearing philosophy based on acknowledging your child's feelings and motivations behind challenging behavior. Gentle parenting aims to make parenting less painful and more effective for both you and your child. However, it is not a new concept. There are many resources that support this approach, including podcasts and books.
A gentle parent is one who holds firm boundaries but does so without overt incentives. They encourage children to learn how to regulate their own emotions and they are kind and conscientious. The gentle parenting approach marks a turning point from authoritative parenting, which often employs punishment and threats to achieve the desired result. It emphasizes the dual role of the parent as both an emotional security guard and a child psychologist.
FAQs
If you're like me, you're always looking for the latest and greatest parenting advice. And if you're also like me, you don't have time to read every parenting book out there. So what's a busy parent to do? Based on questions I'm frequently asked by friends and family, check out this list of the best gentle parenting books.
Is gentle parenting really effective?
Yes, gentle parenting is really effective. It builds trust and strong relationships between parents and children, setting the stage for healthy communication and cooperation in the future.
"Gentle parenting" is a style of parenting that emphasizes nonviolent communication, empathy, and understanding. It's based on the belief that children are capable of self-regulation with positive guidance, and that parent-child relationships should be based on mutual respect rather than coercion or punishment (bad kids toddler discipline). Gentle parenting can be applied to babies as well as older children and can be used in conjunction with other discipline methods such as positive reinforcement or logical consequences.
How do I practice gentle parenting?
The best way to practice gentle parenting is to first become aware of your own anger and triggers, and then to learn how to respond calmly and lovingly even when you're feeling upset. It's also important to set boundaries with your child and to be consistent with both your expectations and your discipline.
Positive reinforcement is another key element of gentle parenting, as is providing opportunities for positive connection. This can involve things like reading together, playing games, or just taking walks outdoors. And finally, it's important to remember that mistakes are part of the learning process, so don't be too hard on yourself!
What are the best parenting books to read?
Some of the best parenting books to read are:
1. "The Baby Book" by Dr. Sears
2. "The Whole-Brain Child" by Daniel Siegel and Tina Payne Bryson
3. "No Drama Discipline" by Dr. Dan Siegel
4. "Positive Discipline for Preschoolers" by Jane Nelson
5. "How To Talk So Kids Will Listen & Listen So Kids Will Talk" by Elaine Mazlish and Adele Faber
What parenting style is "gentle parenting"?
There is no one answer to this question, as "gentle parenting" can mean different things to different people. In general, though, gentle parenting is a parenting style that emphasizes positive reinforcement, communication, and empathy over punishment and discipline.
Some of the defining principles of gentle parenting include trying to always meet a child's needs before meeting one's own needs, understanding that children are individuals with their own wants and needs, and using positive reinforcement rather than punishment to teach children right from wrong. Gentle parents also typically try to limit screen time and instead provide opportunities for unstructured playtime outdoors.
Is it too late to start gentle parenting?
It's never too late to start gentle parenting. In fact, the earlier you start, the better. But even if you've been struggling with your parenting for a while, it's not too late to change things up and get started on the gentle path.
The beauty of gentle parenting is that it's based on principles of mutual respect and connection. So, whether you're just starting out or you're already well into your journey as a parent, these principles can always be applied. And the more you apply them, the more rewarding your relationship with your child will be.
Why is gentle parenting so popular?
There are a few reasons why gentle parenting is so popular. First, gentle parenting is based on the idea that all humans have an innate desire to cooperate and connect with others. When we treat our children with gentleness and respect, we are communicating to them that we see them as equals who are worthy of our love and respect. This creates a strong foundation of trust, mutual respect, and cooperation between parent and child.
Second, gentle parenting is effective. Children who are raised with a gentle parenting approach are more likely to be successful in school, have better social skills, and be overall happier than their counterparts who were raised with a more traditional which can help to build healthier, more positive relationships in the future.
Second, gentle parenting is effective because it teaches children how to regulate their own emotions. When children learn how to effectively manage their feelings, they are less likely to act out or lash out in anger. Gentle parenting helps kids learn how to express themselves in healthy ways, which can lead to them being more successful in school and in their future relationships.
Third, gentle parenting is popular because it's affordable. You don't need to spend a lot of money on fancy toys or classes to implement a gentle parenting approach. All you really need is patience, empathy, and a whole lot of love.
What are the four types of parenting styles?
There are four types of parenting styles: authoritarian, authoritative, permissive, and neglectful.
Authoritarian parents are strict and demanding. They have high expectations for their children, but they're not very responsive to their children's needs. Authoritative parents are both strict and responsive. They have high expectations for their children, and they make sure that they meet those expectations. Permissive parents are lenient and uninvolved. They allow their children to do whatever they want, and they don't expect much from them. Neglectful parents are uninvolved and unresponsive. They don't make any effort to parent their children or meet their needs.
Is gentle parenting the same as attachment parenting?
There is no one-size-fits-all answer to this question, as the approach you take to raising your child will depend largely on your own parenting style and preferences. However, gentle parenting and attachment parenting have a lot in common, as both approaches emphasize the importance of forming a strong emotional bond with your child and providing them with unconditional love and support.
Both gentle parenting and attachment parenting focuses on providing children with positive reinforcement, setting limits without using punishment or coercion, and respecting their autonomy. So if you're looking for an approach to parenting that emphasizes empathy and nurturing relationships, either gentle parenting or attachment parenting may be a good fit for you.
Is gentle parenting evidence-based?
Yes, gentle parenting is evidence-based. The evidence suggests that when children are consistently responded to with warmth, understanding, and patience, they tend to be happier, more secure, and better adjusted than children who are not. They also tend to have better mental health overall and are less likely to engage in problem behaviors as adolescents and adults.
There are many studies that support gentle parenting practices. For example, one study found that children who were raised with authoritative parenting (a form of gentle parenting) were less likely to engage in problem behavior at school than children who had been raised with authoritarian or permissive parenting styles. Another study found that the quality of the parent-child relationship was a stronger predictor of mental health outcomes than either parenting style or child temperament.
So if you're looking for an approach to parenting that is supported by evidence, gentle parenting may be a good fit for you!
What books should new parents read?
The 5 Love Languages of Children, The Wonder Weeks, How to Talk so Little Kids Will Listen, and Listen so Kids Will Talk.
The 5 Love Languages of Children will help you learn how to communicate effectively with your child. The Wonder Weeks will help you understand your child's developmental milestones and what to expect each week. How to Talk so Kids Will Listen and Listen so Kids Will Talk will help you learn how to give effective feedback and resolve conflicts.
The right book for you!
And that's a wrap! I hope you found this post helpful in your search for the best books for parenting children. Remember, it's never too late to start implementing gentle parenting techniques in your home. So get reading and get started.