Are you a parent of a toddler?
Parenting a toddler can be difficult. They're constantly learning and growing, and it seems like they're always up to something new. But don't worry — I've got your back. My list of the best books on parenting toddlers is packed with information and parenting advice that will help you make the most of this exciting (and challenging) time in your child's life.
I know that finding the right book can make all the difference. That's why I've curated this list of the best books on parenting toddlers—so you can find the perfect one for you and your family. With my help, you can become a superstar parent!
Keep reading to learn more about my list of the best books for parenting toddlers!
How I Choose
Reading to your toddler is one of the most important things you can do for their development, but it's hard to know which books are worth your time.
It seems like every day a new parenting book is released, and it's hard to know which ones are good. You don't want to waste your money on a book that won't help you raise your toddler.
I've read through thousands of reviews from parents to determine which books are the best for toddlers. I only add the top books mentioned at least twice or more in my list. Then, I pick the top 5 based on certain criteria that matter to readers like you. Based on what other parents have said, here are the five best parenting books for toddlers.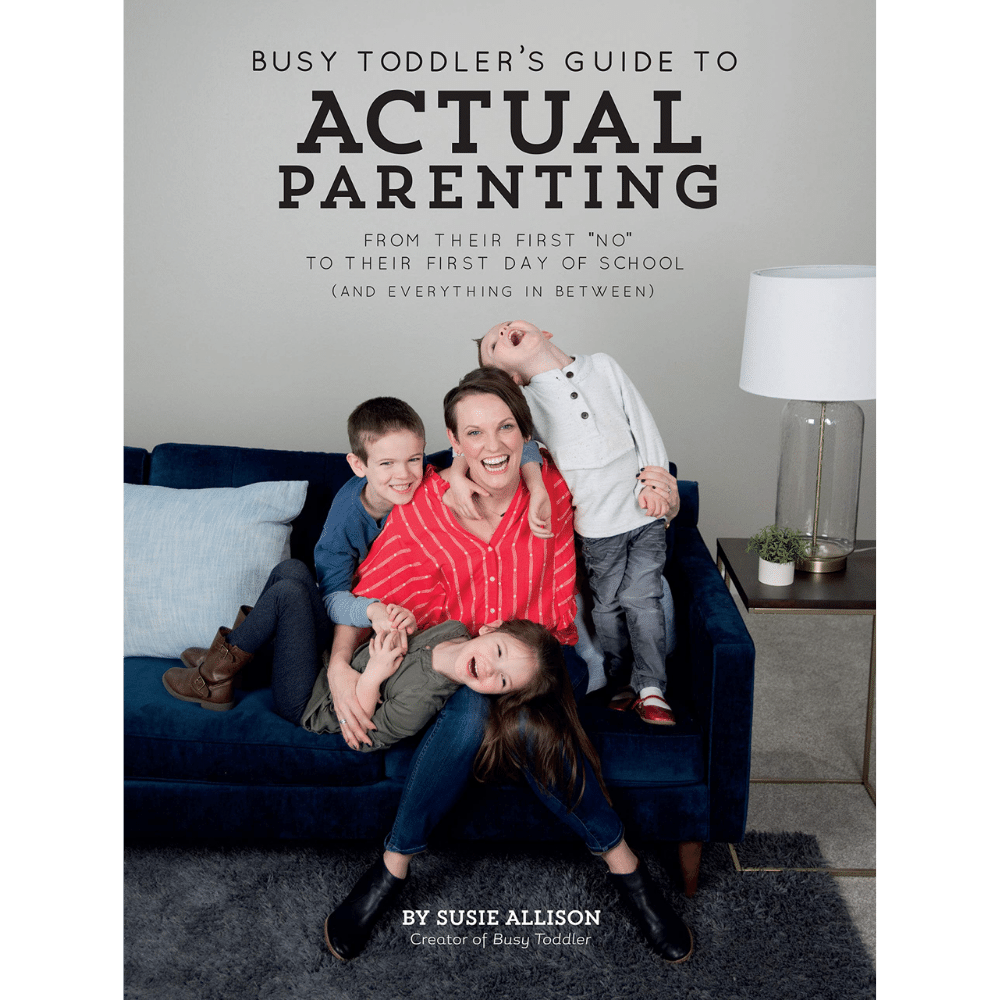 Busy Toddler's Guide to Actual Parenting: From Their First "No" to Their First Day of School (and Everything In Between)
Check Price on Amazon
Why Do I Love This Book?
Busy Toddler's Guide to Actual Parenting is a book that features real moments from Susie Allison's parenting experience. Susie is a mom and an accomplished elementary education teacher who spent eight years working with young children. Her dedication to early childhood education and the importance of parent-child interactions has inspired hundreds of thousands of parents.
What You Should Know
This is a book written by a mom and educator, Susie Allison. The book features more than 50 activities and includes real moments from Susie's own experience of raising her own kids during the toddler years. She shares her professional knowledge from her eight years of teaching. Allison has been on Good Morning America and appeared in several parenting magazines.
The activities in this book should be done under adult supervision. Some activities may require the use of dangerous objects, so parents should exercise appropriate caution. If you have any doubts, consult with your child's pediatrician. Common sense and sound judgment should be exercised at all times.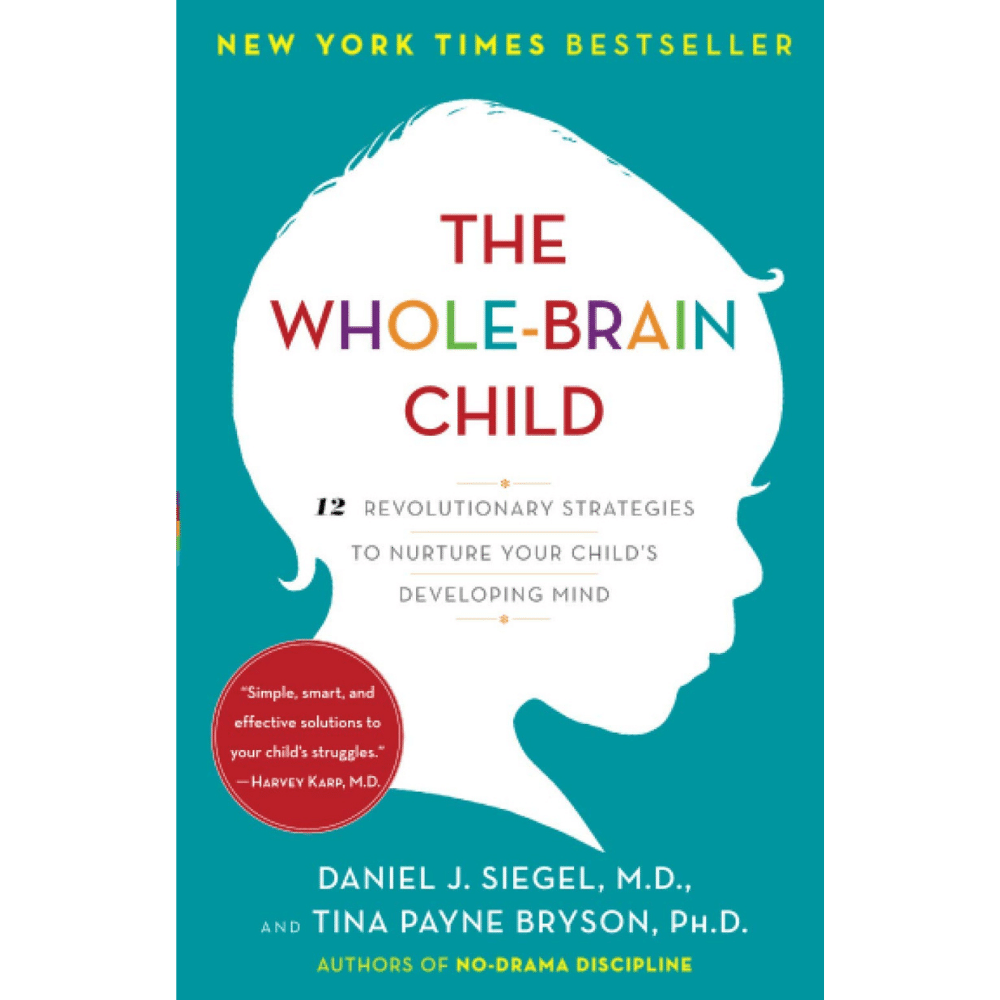 The Whole-Brain Child
Check Price on Amazon
Why Do I Love This Book?
This book is a groundbreaking new parenting book, which merges age-appropriate strategies with research in the field of childhood development. The author's mission is to help parents raise children who are intellectually and emotionally balanced. As such, the book is a great read for anyone who's seeking advice about raising a child.
The book takes readers on a fascinating journey into the brain of a child. In addition to explaining the neuroscience of the brain, the book also outlines the development of a child's mind. The author makes the material accessible by presenting it using analogies and understandable terms.
What You Should Know
A neuroscientist and a parenting expert introduce the new science of the child's brain. Both Siegel and Bryson offer practical advice for parents, including ways to help their children develop a better understanding of their brains.
Siegel is a clinical professor of psychiatry at UCLA and the co-founder and executive director of the Mindsight Institute. He graduated from Harvard Medical School and has written numerous books, including Whole-Brain Child. His other books include No-Drama Discipline and Parenting from the Inside Out. He lives in Los Angeles with his wife and son.
Siegel and Bryson offer practical advice and parenting strategies that are both practical and scientifically proven. By integrating the four quadrants of the child's brain, they say, parents can help them become happier, healthier, and more confident. Using the whole brain during parenting can help kids develop self-awareness and empathy and increase their capacity for relationships.
This is an excellent book for parents. It explains how children develop their minds and why some children act like adults. The book also proposes twelve useful parenting tools that are based on neurobiology.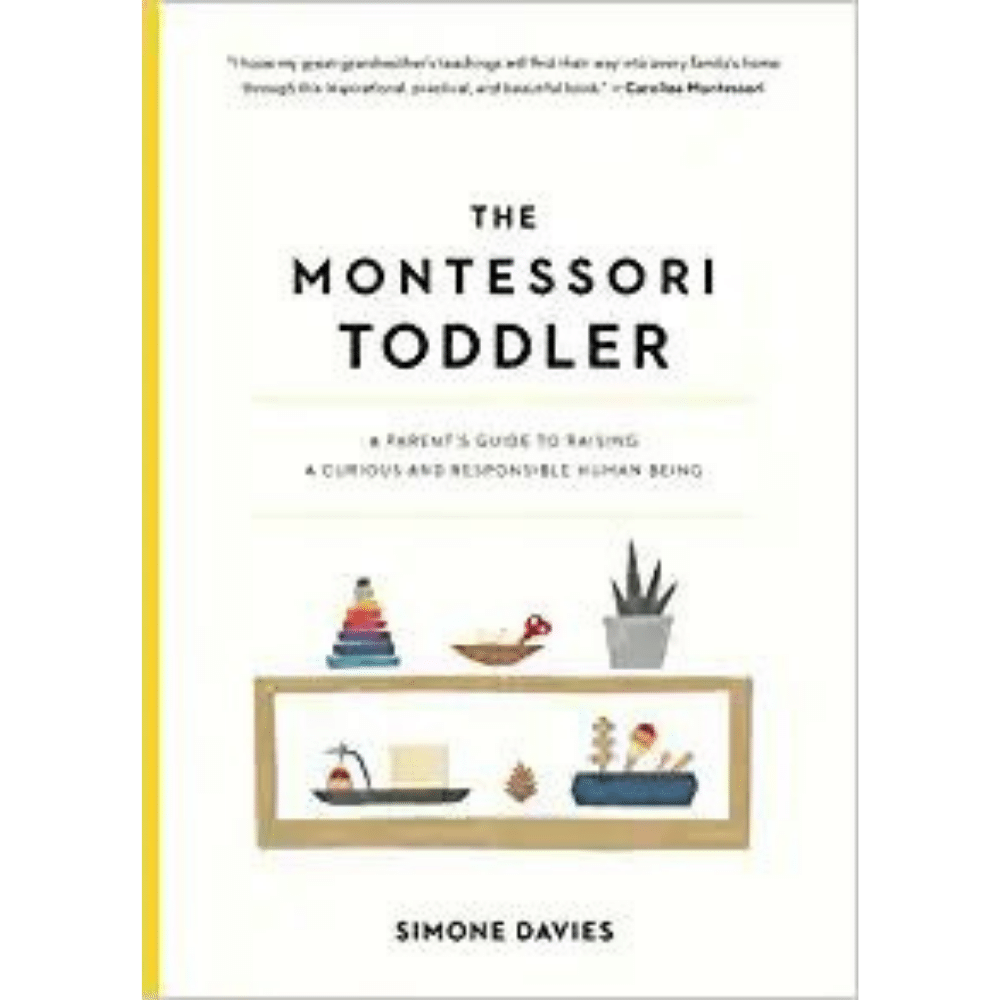 The Montessori Toddler: A Parent's Guide to Raising a Curious and Responsible Human Being
Check Price on Amazon
Why Do I Love This Book?
The Montessori method is a way to educate children through play. It teaches children how to care for each other in a familiar setting. It is based on the philosophy of Maria Montessori, who believed that children learn more when they are involved in activities that involve them using their senses. Among other things, Montessori education focuses on developing a child's natural love of learning.
Toddlers are naturally curious. By providing the environment they need to discover and learn, they are free to move about the classroom, choose their own activities, and explore their interests. In The Montessori Toddler, this is emphasized. The environment is clean and orderly, with fewer toys available at any one time.
The Montessori method is an excellent way to develop a child's sense of self. Children are encouraged to explore materials, and the method is infused with love and care. This approach helps children grow into responsible adults.
What You Should Know
The Montessori approach focuses on encouraging a child's natural curiosity and allows them to explore things they're interested in. During the early years, toys should be age-appropriate, so that they won't pose a choking hazard. You can purchase inexpensive, natural materials for the treasure box, but make sure they're safe for your child.
The Montessori curriculum is designed to nurture children during their most sensitive developmental periods, including those between birth and three. Children's brains develop fastest in the first three years, and Montessori educators recognize the benefits of starting early. This philosophy is often a good option for parents who aren't sure whether or not their children are ready for formal education.
The Montessori approach is also a wonderful choice for families that are homeschooling. This approach allows older children to participate in a child's education, and older children can help the younger child with chores. There are many books and resources available for parents who want to incorporate the Montessori method into their homeschooling program.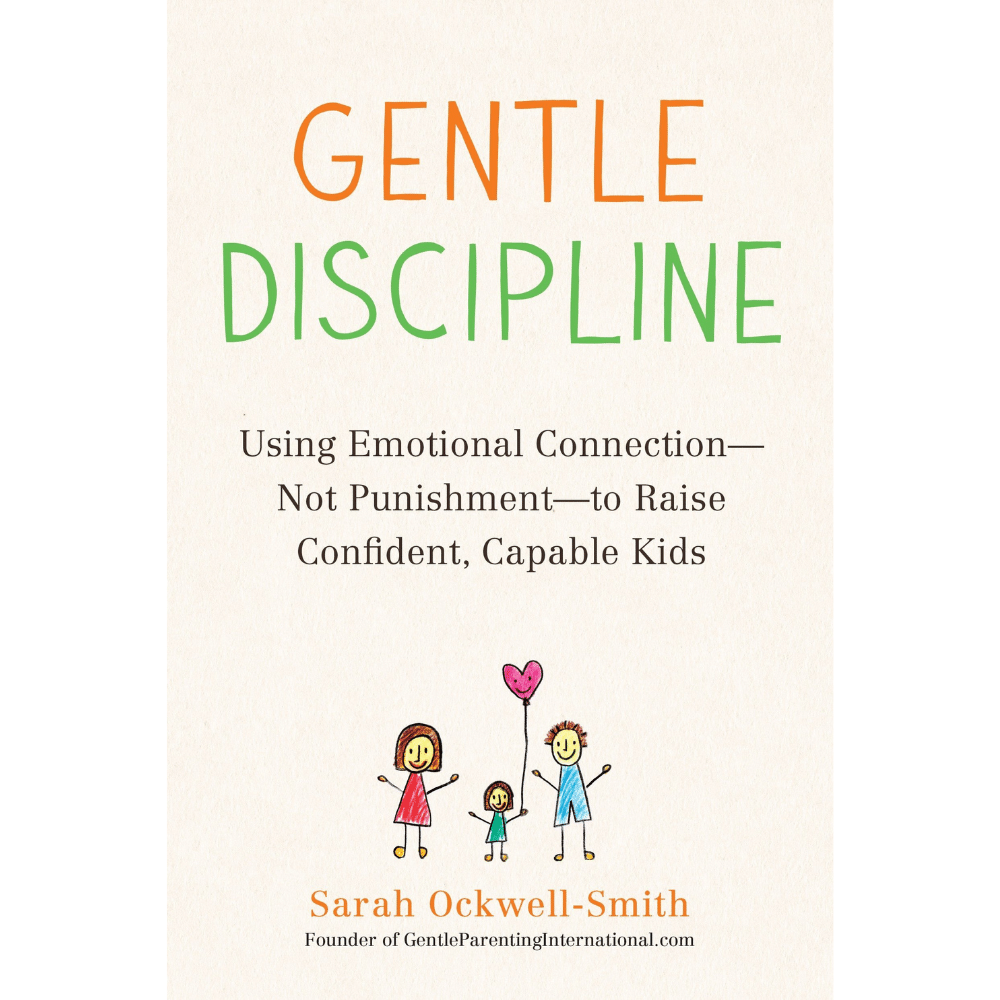 Gentle Discipline: Using Emotional Connection—Not Punishment—to Raise Confidence, Capable Kids
Check Price on Amazon
Why Do I Love This Book?
Sarah Ockwell-Smith, a parenting expert and best-selling author, is the author of numerous parenting guides and is widely known for her gentle science approach. Her books are filled with useful tips for parents, including how to handle common issues such as potty training and feeding. The author's approach is down-to-earth and encourages parents to work hard and stay calm while parenting. In Gentle Discipline, she presents simple, connection-based techniques for parents and children to improve their relationships and bond.
The book covers many common parenting concerns, from whining to defiance. Ockwell-Smith gives parents practical ideas on how to handle these problems and provides case studies of real families that illustrate different methods. She provides a wealth of practical tips, including examples of the kinds of punishments that may be effective for different situations.
One key difference between gentle parenting and harsh punishment is the focus on empathy for the child. In gentle parenting, the parent considers the child's point of view and focuses on modeling appropriate boundaries and expectations. Rather than using punishment, gentle parents use teaching as a method of discipline.
In gentle parenting, children are taught without punishment, and mistakes are treated as opportunities to learn. Children learn to bounce back from mistakes and persevere despite challenging circumstances. This approach allows children to develop confidence and self-esteem.
What You Should Know
A new book by British parenting expert Sarah Ockwell-Smith has made its way to the market. The title suggests that it's a book that aims to help parents break the "bad news" to their kids gently. But in reality, this book isn't about mollycoddling your kids—it's about teaching and learning from your child's behavior.
While children can be difficult to discipline, conventional methods are often ineffective and can lead to power struggles, frustration, and shame. In contrast, gentle parenting focuses on fostering an empathic relationship between parent and child. This encourages parents to model empathy, respect, and understanding for their kids.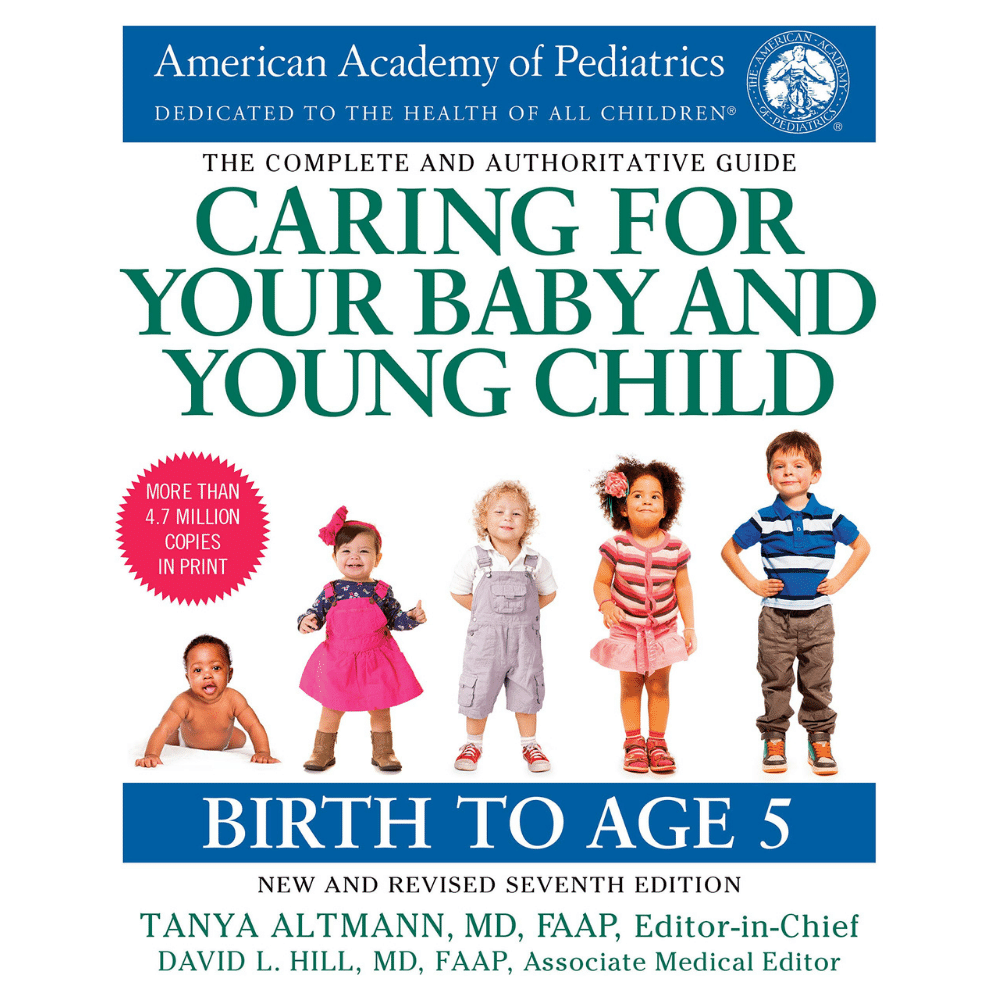 Caring for Your Baby and Young Child: Birth to Age 5 (7th edition)
Check Price on Amazon
Why Do I Love This Book
If you're a new parent, you need to know about this book, as it contains expert advice from pediatricians on preparing for childbirth, feeding, potty training, nurturing the child's self-esteem, and more. The book also includes detailed instructions for handling emergency medical situations. This is a great resource for parents, child care providers, and others.
This book has been published by the American Academy of Pediatrics, a professional organization of over six thousand pediatricians committed to the health, safety, and well-being of children. Dr. Altmann is a pediatrician, the founder of Calabasas Pediatrics, an adjunct clinical assistant professor at Children's Hospital Los Angeles, a spokesperson for the Academy, and a member of the Editorial Advisory Board of Sharecare. She lives in Los Angeles with her husband and three children.
What You Should Know
Caring for Your Baby and Young Child is an excellent resource for parents and caregivers. It contains important information on infant development and safety, health issues, and emergency care.
The book aims to provide parents with the best possible information on how to care for their babies. It contains practical advice from pediatricians and other experts on child-rearing. It also includes the latest scientific information, which helps parents protect their children's health and prevent disease.
Honorable Mentions
It can be hard to find good books about parenting. There are so many out there, and it's hard to know which ones are worth reading.
With so many parenting books on the market, how do you know which one is right for you? Do you go with the latest bestseller or a classic that your parents recommended?
I've read a lot of parenting books in my time, and these are the five that I think are the best. But if you're looking for more options, here are seven more books that might be a good fit for you.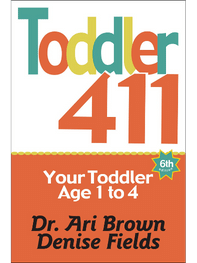 Raising a kid is a challenging yet rewarding experience. Toddlers are typically between one and four years old, and it's easy to get confused about how to raise them. Toddler 411 is a book that contains the answers to a host of questions about toddlers.
While the book focuses on parenting, it can also be useful for those expecting a child. It's written by doctors and is accurate, educational, and even funny. The book also contains new information about food allergies, which are on the rise and can be difficult to diagnose. Several chapters offer information about how to prevent and treat food allergies.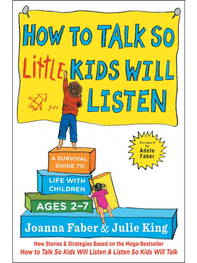 If you're a parent looking for tips to make your kids listen to you, How to Talk So Little Kids Will Listen by Julie King and Joanna Faber may be just the thing you need. This parenting bible has been a best seller for nearly forty years and is an indispensable guide to raising kids. The book combines a philosophy of parenting with practical tools and techniques that will keep you and your children on the same page.
This parenting classic was developed by Adele Faber's daughter, Joanna, who grew up using the strategies in the book. Faber and King followed up with an updated version of the book that focuses on some of the common challenges faced by young children.
The book is organized by topic and features real-life examples and real-world advice. It also features a special chapter on dealing with kids with special needs. This guide is a valuable resource for parents of children with disabilities. It will help you overcome these challenges while providing the right language and tone of voice.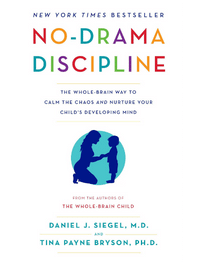 No-Drama Discipline is one of the best parenting books on the market today. The author has a track record of success with her other books. In this book, she explores the connection between the brain and parenting. She demonstrates how parents can use the power of the brain to shape their children's behavior.
The book uses the latest neuroscience to teach parents how to reduce and prevent disorders in their children's lives. Through the use of positive, playful, and calming methods, parents can help their children develop social-emotional skills, improve their cooperation, and build stronger relationships.
The book was written by a child psychologist, Tina Payne Bryson. She explains how to use positive reinforcement to teach children how to respond to a situation. Disciplining your children can be a difficult and emotional task. Moreover, it can also be very draining on relationships.
Adapting your response to a situation and your child's temperament and development is essential. The right response will depend on your child's age, temperament, and mental condition. You should also examine your own mental state to see whether you can adopt the discipline that will work best for you and your spirited child.
In the No-Drama discipline method, a loving connection is combined with firm boundaries. Children learn to regulate their emotions and inhibit impulses, which enables them to make better choices. This discipline model also helps children reflect on their behavior.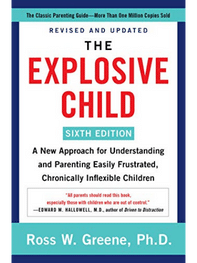 A distinguished clinician and parenting expert, Ross Greene, has compiled the latest research and insights into the treatment of explosive children. His compassionate approach draws on the latest neuroscience advances and his years of experience with challenging children. He emphasizes that explosive children often exhibit brain-based deficits in two critical developmental skills. They may also suffer from bipolar disorder or oppositional defiant disorder. Furthermore, they often receive a misdiagnosis of ADHD, which often worsens the behavior.
While the book does not offer a quick fix to the child's behavior, it can help parents cope with the issues and get other family members to understand the challenges. While the book doesn't offer a magic solution, it can help you cope with the challenges and reduce the tension in your home.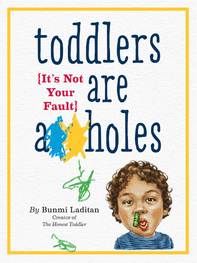 Toddlers are A**holes! is a book about the struggles of raising a toddler. It is a quick read and has some great advice for parents and children. I loved it and would recommend it to parents who are struggling with their child's behavior.
Bunmi Laditan has penned a hilarious guide for parents and toddlers. This book is full of fun and laughter, and it covers topics like the cost of raising a toddler, tantrums, and managing holidays. There are also lots of funny sections that will make you laugh, and you won't have to feel guilty about the mess and mischief your toddler will cause.
Laditan is a mother of three and the creator of the popular @HonestToddler Twitter account. She was a stay-at-home mum when she first tweeted, and soon after that, she was offered a contract with Orion Publishing Group for a book based on her tweets. Since then, she has signed book deals in the US and Australia. She has also become an award-winning speaker and author. She has been named one of the 140 top tweeters of 2013, and she also consults with Fortune 500 companies.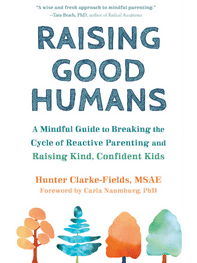 Raising Good Humans is a great book for reactive parents who are looking to learn effective strategies to raise confident, kind, and cooperative children. The author has a background in education and mindfulness, and she offers a practical approach to parenting that will help you create a positive and loving relationship with your children. The book includes exercises and real-life examples of how to implement the advice she offers.
Hunter Clarke-Fields is an educator, mindfulness coach, and podcaster who is dedicated to teaching parents how to raise good humans. Drawing on her own experiences, she offers parents a new perspective on parenting. Her advice focuses on bringing more peace and mindfulness to daily life while also providing practical exercises that parents can apply to help them teach their children.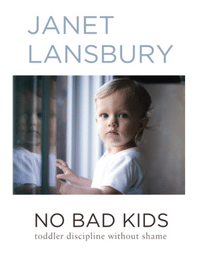 Janet Lansbury is an RIE teacher and a former student of Magda Gerber. She is not a doctor, so her advice is not based on any formal studies but rather on her hands-on experience with hundreds of parents. She combines her widely read articles pertaining to education and training with years of experience with children to create a program that works for any family.
This approach emphasizes that toddlers learn best through natural consequences. Instead of using disconnected punishments, natural consequences appeal to children's sense of fairness. Furthermore, they won't feel that they're being manipulated. In addition, they'll benefit from a respectful relationship with their parents.
FAQs
Parenting a toddler can be hard. They're always testing your patience and you never know what they're going to do next.
It's enough to make you want to pull your hair out some days! You feel like you're constantly guessing what they want or need.
I've been there, done that, and have the parenting tips to prove it. My list of frequently asked questions about parenting toddlers has the answers you need to make this stage of life a little easier.
How do you discipline a one-year-old book?
There is no one-size-fits-all answer to this question. Every kid is different and will respond to different forms of discipline. One book that may be helpful is "The Montessori Toddler: A Parent's Guide to Raising a Curious and Responsible Human Being." This book provides an overview of the Montessori method of discipline, which focuses on positive reinforcement and building a strong parent-child relationship.
Is it better to read stories or books with pictures to toddlers?
It is generally recommended that parents read both types of books to their toddlers. Books with pictures help to capture a child's attention and can be used to teach basic concepts, such as colors and shapes. Stories provide a more natural way to develop language skills and can help promote imagination and creativity.
What are some good books for tantrums?
There are a number of different books available on tantrum management. One of the most popular is "The Explosive Child: A New Approach for Understanding and Parenting."
How do you start gentle parenting with a 2-year-old?
The most important aspect of gentle parenting is establishing a respectful, non-threatening relationship with your kid from the start and showing how respectful parenting practices can be used properly. This can be done by having realistic expectations, reacting calmly to misbehavior, using positive reinforcement rather than punishment, and setting clear limits while still providing choices.
With a 2-year-old, you can start by trying to see things from their perspective and empathizing with their feelings. When they have a tantrum or are acting out, try to understand what might be causing it instead of getting angry ourselves. We can also offer them simple choices instead of ultimatums (e.g., "would you like to wear the blue shirt or the green shirt today?"), avoid making demands ("please don't touch that"), and redirect their attention instead of scolding them ("let's put the blocks away, and then we can read a book").
It's important to remember that gentle parenting is a journey, not a destination. There will be good and bad days, but if we stay consistent with our approach, over time it will become easier.
What is the proper way to punish a 2-year-old?
There's no one "proper" way to punish a 2-year-old since different toddlers will respond to different types of discipline. However, some general tips on disciplining a toddler might include reasoning with them when they're behaving badly; setting limits and providing consequences for bad behavior, and using positive reinforcement when they do something good.
It's also important to keep in mind that punishment should never be used as a means of revenge or retaliation—it should only be enacted in order to help the kid learn how to better behave in the future. And finally, always try to remain calm and consistent when disciplining your kid, so that they know what to expect from you.
How do you discipline a toddler?
It depends on what you mean by "discipline."
If you mean teaching your toddler how to behave in a way that is respectful of others and of property, then the answer is with positive reinforcement and gentle guidance. Rewards for good behavior, such as loving words, praise, or treats, are more effective than punishments for bad behavior.
If you mean spanking your toddler to make them fear punishment, then that is not discipline but violence, and it will only teach your kid to be aggressive or fearful. Not only is spanking ineffective at teaching positive behavior, but it can also cause long-term harm to a child's emotional development.
Is 123 Magic gentle parenting?
123 Magic is a parenting program developed by Australian clinical psychologist Dr. Trudy's superior parenting style and better outcomes for children. However, some parents find the approach too strict and authoritarian.
The 123 Magic program is based on three principles: 1) Parents should set clear limits for their children; 2) Parents should be consistent in their expectations of their children, and 3) Parents should praise their children when they behave well. According to the program, if parents follow these three principles, then their children will learn to control their own behavior.
The program has been shown to be successful in reducing behavioral problems in children, but it is important to remember that every child is different and what works for one kid may not work for another. 123 Magic is just one approach to parenting, and it's not the only effective way to parent a kid. There are many other gentle parenting approaches that may work better for you and your family.
What age is a toddler?
A toddler is generally considered to be a kid who is between the ages of one and three years old.
How do you parent a strong-willed child?
It can be tough to parent a strong-willed kid, but it's important to stay consistent and positive.
Some tips for parenting a strong-willed child include:
-Being consistent with rules and consequences
-Staying calm and positive, even when your kid is being difficult
-Encouraging your kid to express their feelings and thoughts, while also setting boundaries
-Giving your little one plenty of praise and encouragement
-Showing patience and understanding
The right book for you!
Parenting a toddler can be hard, and it's hard to know which book will help you the most. So I hope these books will help you. They're all written by experts who have helped thousands of parents just like you.
Happy Reading!